Can I Fire My Board Members?
By Brian Taylor Goldstein
Dear Law and Disorder:
Many years ago I founded a successful non-profit dance company. Over the years, we have continued to grow by adding board members, increasing donations, and critically acclaimed performances. However, my current board has become too invasive. In the past, I have always given them reports about the upcoming season, plans, new artists, etc, and they have focused on fundraising. As the founder and artistic director, it has always been clear that I was always in charge. Now, some of the newer board members are starting to demand financial reports and budgetary control. The new board chair recently wanted to be involved in interviewing a new development director I wanted to hire! My understanding has always been that the legal role of the board was only to raise money. How do I stop this situation before it gets worse? Is this something I can address in the by-laws? Can I fire the board members? What are my legal options?
First, and foremost, congratulations! Clearly, under your leadership, you have created a viable and sustainable organization for which you deserve an extraordinary amount of credit. For the purposes of your question, I am going to presume your non-profit has also been approved for 501(c)(3) tax-exempt status by the IRS. This is important because not all non-profit organizations are also tax exempt. A non-profit organization, like its for-profit cousin, can organize and operate in whatever manner its founder or owners decide—subject only to whatever restrictions may be imposed by the law of the state in which it is formed. However, a non-profit which has also applied and been granted tax-exempt status under 501(c)(3) of the Internal Revenue Code must operate under very specific guidelines in order to maintain its tax-exempt status.
In applying for and receiving 501(c)(3) tax-exempt status, the founders of the non-profit are striking a grand bargain with the IRS pursuant to which, in exchange for permitting donations to the organization to be deductible and exempting the organization from having to pay taxes on its income, the founder must forfeit sole control and ownership. Like a scene from a Dickensian novel, once a non-profit organization applies for and receives 501(c)(3) status, its founder abandons the organization on the steps of society. It becomes an "orphan" whose care and welfare is left to the community. The community is represented by the board of directors, which is then charged with overseeing the management and operations of the tax-exempt non-profit to ensure that it continues to serve its mission and tax-exempt purposes. The artistic director and founder can—and, in my opinion, should—serve on the board of directors, but the organization is no longer owned by anyone. In short, it is not "your" organization. It is not anyone's organization. It belongs to the community and, as such, the authority and control of the organization rests solely in the board of directors.
In your situation, it sounds as if your board is transitioning from a culture where you have understandably been given much deference to one where the board wants to assert more control and oversight. While I understand that this can be frustrating in many respects, it can also offer many positive opportunities for growth and sustainability. A healthy tax-exempt organization requires a constant exchange of expertise and experience between the board members, administration, and artistic leaders who must in turn balance many competing considerations in carrying out the organization's mission: art and business; emotion and practicality; innovation and tradition. Even in a situation where an organization's founder might be perceived as the best person to arbitrate such things, the organization's by-laws cannot legally bestow upon any one individual—the founder, the board chairman, the artistic director—sole control and authority. Unless the board has some degree of meaningful control and oversight authority, not only does the organization risk losing its 501(c)(3) status, but also jeopardizes its relevancy and viability as a community institution. On the other hand, while the board needs to have control over major decisions—such as the hiring and firing of the artistic director or whether or not to raise funds for a new production—if the board asserts too much control, it risks losing its artistic legitimacy. The surest path to artistic disaster is to allow a board of well-meaning attorneys, business leaders, and wealthy patrons to dictate casting, programming, or other similar artistic decisions. These are extraordinarily difficult and perilous paths to navigate, to be sure, and are littered with organizations who, in either failing to address these issues correctly or ignoring them completely, have fallen into the abyss of bitter feelings, splintered boards, burned out staff, depleted endowments, and even bankruptcy.
Rather than looking for a means to assert—or maintain—absolute control, it sounds as if the time has come for you and your board to evaluate the organization's operations and structure. Among other things, does your organization have the right balance of wealth and wisdom, both financial and artistic, on its board? Is there a plan should you, as artistic director, want to retire or take a less active role? What if an overly-aggressive board chair presents itself? How are decisions made? Now is the time to reflect not just upon your by-laws, but the policies, strategies, and procedures necessary to ensure a healthy balance that can sustain the future of the organization you have nurtured this far.
__________________________________________________________________
For additional information and resources on this and other legal and business issues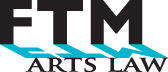 for the performing arts, visit ftmartslaw-pc.com.
To ask your own question, write to lawanddisorder@musicalamerica.org.
All questions on any topic related to legal and business issues will be welcome. However, please post only general questions or hypotheticals. FTM Arts Law reserves the right to alter, edit or, amend questions to focus on specific issues or to avoid names, circumstances, or any information that could be used to identify or embarrass a specific individual or organization. All questions will be posted anonymously.
__________________________________________________________________
THE OFFICIAL DISCLAIMER:
THIS IS NOT LEGAL ADVICE!
The purpose of this blog is to provide general advice and guidance, not legal advice. Please consult with an attorney familiar with your specific circumstances, facts, challenges, medications, psychiatric disorders, past-lives, karmic debt, and anything else that may impact your situation before drawing any conclusions, deciding upon a course of action, sending a nasty email, filing a lawsuit, or doing anything rash!
Tags: 501 c 3, artistic director, board members, Brian Taylor, ftm, Goldstein, musicalamerica, non profit organization, tax exempt status