Never Rent Your Theater To Cannibals
By Brian Taylor Goldstein, Esq.   
Dear Law and Disorder:
We have a non-profit theater company with our own performance space. We are looking for additional ways to increase our revenue stream within the terms of the lease. Two questions: Can a non-profit collect revenue for rented space or must it take the form of a voluntary donation? Do you know off hand if there are tax implications?
Yes, you can definitely collect revenue for the rented space.  However, this is called Unrelated Business income (UBI) by the IRS, and it would constitute taxable income as it's not related to you non-profit's mission as a theater company—assuming, of course, that the missing statement filed with the IRS does not include running a catering hall. This might be different if you were renting the space to other non-profit organizations constituent with your own mission, such as local dance groups, community theater, theater camps, etc.
Regardless, I wouldn't try calling the rent a "voluntary donation" to avoid the taxes.  It's not voluntary if the lessee is required to pay it, and it's not a donation if the lessee is receiving something of value in return for the money. Being entrepreneurial is admirable. Committing tax fraud is not.
In addition to considering the tax implications, you should also consider the liability and insurance implications as well. Regardless of who rents your space, should anyone be injured while on your property, your organization will be the one named in a lawsuit—especially if you will be renting it for any purpose that will involve children—the little darlings are pits of liability! While it's a great idea to make any renters be responsible for any damages or claims, you need to require them to have insurance as well as obtain your own independent insurance. Making a renter contractually responsible does not mean they will actually pay.
Lastly, in additional crafting a well-drafted rental agreement (which means having terms that actually apply to your group, as opposed to borrowing a template from the strip club down the street that rents itself out for bachelor parties), you want to have specific written rules and guidelines as well as the ability to refuse to rent to any group or organization that you deem to be inappropriate—provided, of course, that such decisions are not made for discriminatory reasons. Just as people will blame your organization for any accidents or injuries that occur on your premises, people will associate you with tacit approval of any group or organization that rents your premises. So, hosting the North American Association of Cannibal's Annual Banquet and Pot Luck may not be a wise idea.
__________________________________________________________________
For additional information and resources on this and other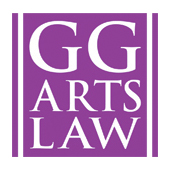 legal, project management, and business issues for the performing arts, visit ggartslaw.com
To ask your own question, write to lawanddisorder@musicalamerica.com
All questions on any topic related to legal, management, and business issues will be welcome. However, please post only general questions or hypotheticals. GG Arts Law reserves the right to alter, edit or, amend questions to focus on specific issues or to avoid names, circumstances, or any information that could be used to identify or embarrass a specific individual or organization. All questions will be posted anonymously and/or posthumously.
__________________________________________________________________
THE OFFICIAL DISCLAIMER:
THIS IS NOT LEGAL ADVICE!
The purpose of this blog is to provide general advice and guidance, not legal advice. Please consult with an attorney familiar with your specific circumstances, facts, challenges, medications, psychiatric disorders, past-lives, karmic debt, and anything else that may impact your situation before drawing any conclusions, deciding upon a course of action, sending a nasty email, filing a lawsuit, or doing anything rash!
Tags: accident, damages, insurance, irs, taxable income, venue