Challenges for Female Conductors and Composers
Do women face challenges in the conducting and composing worlds? What are they? Here, trailblazing composer and conductor Victoria Bond discusses those challenges and her view of what the future might hold.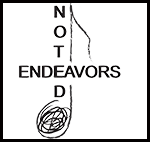 Bond has a masters and doctorate from the Juilliard School, where she was the only female in the conducting program, and a Bachelor's degree from the University of Southern California. She has taught at Juilliard, The Conductor's Institute, New York University and in the spring will design and teach online courses for Nyack College. She has honorary doctorates from Hollins and Roanoke Colleges, and Washington and Lee University. She was voted Woman of the Year, Virginia in 1990 and 1991.
A major force in 21st century concert music, Victoria Bond leads a dual career as composer and conductor. Her compositions have been praised by the New York Times as "powerful, stylistically varied and technically demanding," and her conducting has been called "impassioned" by the Wall Street Journal and "full of energy and fervor" by the New York Times.
Learn more about Victoria:
victoriabond.com
For more Noted Endeavors videos, go to:
notedendeavors.com