Nico Muhly: How can composers become big?
***Watch the entire interview with Nico at Noted Endeavors' website: WATCH HERE.
Star composer Nico Muhly discusses with Noted Endeavors founders Eugenia Zukerman and Emily Ondracek-Peterson some ways in which young composers can get their music into the hands of performers, and how that will help to progress one's career.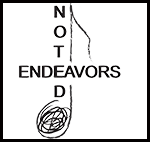 Nico Muhly (b. 1981) is a composer of chamber music, orchestral music, sacred music, opera, ballet, and music for collaborators across a variety of fields. He has been commissioned by St. Paul's Cathedral and Carnegie Hall, and has written choral music for the Tallis Scholars and the Hilliard Ensemble, songs for Anne Sofie von Otter and Iestyn Davies, an encore for violinist Hilary Hahn, and a viola concerto for Nadia Sirota. The Metropolitan Opera recently commissioned him to compose Marnie for its 2019-2020 season, based on Winston Graham's 1961 novel that was adapted into an Alfred Hitchcock movie.
Muhly has scored ballets for choreographer Benjamin Millepied, including the most recent work for Paris Opera Ballet, and films including The Reader, Kill Your Darlings, and Me, Earl And The Dying Girl, in addition to arranging music by Antony & the Johnsons and the National. His debut CD Speak Volumes (2007) was the first of many collaborations with the artists of Reykjavik's Bedroom Community label, and with singer/songwriter Thomas Bartlett (Doveman), he is half of the gamelan-inspired song project Peter Pears. He lives in New York City.
Nico's website:
nicomuhly.com
Noted Endeavors:
notedendeavors.com