Don't Be Shy About BMI
By Brian Taylor Goldstein, Esq.
Dear Law and Disorder:
Hypothetical: A theatrical production company would like to produce a tribute musical production to a songwriter using only the songwriter's music being performed by the cast of the production. The production would be held at a community theater which is not licensed by ASCAP or any licensing authority. The production company is unsure of its legal standing in carrying out this this production, and would like some general guidance. Where could they go to determine the requirements, if any.
If any? There are always requirements. I don't know anything that doesn't require something in return.
The production company has no legal standing to carry out this production without first obtaining the necessary licenses. If the songs are being performed as part of a "concert" style performance—that is, being sung without props or costumes and not as part of any plot, story, or narrative—then the producer would merely need to get a performance license from whichever one of the three major performance license agencies the songwriter belongs to: ASCAP, BMI, or SESAC. If the songwriter doesn't belong to one of these (which is unlikely, but possible), then the licenses would need to be obtained from the songwriter directly.
It doesn't matter whether or not the performance is being held at a community theater or whether or not the community theater holds a license with ASCAP, BMI, or SESAC. Performance licenses must still be obtained and either you (hypothetically, of course) or the theater must obtain them. There is no legal requirement that the venue be the one to obtain performance licenses. While its probably easier for the venue to obtain the licenses, it is the responsibility of all of the parties involved in a production—from the producer and performers to the venues and agents—to ensure that someone obtains the necessary licenses. Otherwise, everyone will be held responsible and, hypothetically, you don't want that. Also, if this is a production which the production company envisions producing elsewhere, then it probably makes more sense for the production company to get the licenses itself.
If the production company wants to obtain the licenses, it would simply contact ASCAP, BMI, or SESEC directly. However, there are a few additional issues that could quickly change the simple to the sublimely complex:
1) If what you are "hypothetically" envisioning is not so much a concert "tribute", but, rather, a "juke box musical" where the songs of one composer are used as the score of an actual musical drama or to tell a story (ie: Mamma Mia, Jersey Boys or Beautiful), then neither ASCAP, BMI or SESAC can help you. You will need dramatic licenses, not performance licenses. Dramatic licenses must be obtained directly from the songwriter or the songwriter's publisher. If this is the case, you should be prepared for a resounding and thunderous "no."
2) Even if you are planning a more traditional concert tribute such as Side-by-Side-by-Sondheim or An Evening of Andrew Lloyd Webber, many musical theater and other composers have restrictions preventing more than a specific number of their works from being performed as part of the same concert without obtaining additional rights directly from the publisher.
Nevertheless, contacting ASCAP, BMI and/or SESAC is always the best place to start on any licensing journey. Don't be shy. They want to have their artists' works get performed as much as you want to perform them. However, they also want to make sure their artists get paid, just like you do. Assuming, of course, that the production company expects to sell tickets, if any.
__________________________________________________________________
For additional information and resources on this and other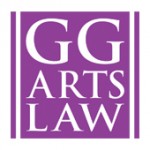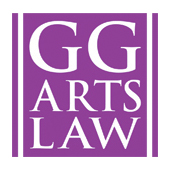 legal, project management, and business issues for the performing arts, visit ggartslaw.com
To ask your own question, write to lawanddisorder@musicalamerica.org.
All questions on any topic related to legal, management, and business issues will be welcome. However, please post only general questions or hypotheticals. GG Arts Law reserves the right to alter, edit or, amend questions to focus on specific issues or to avoid names, circumstances, or any information that could be used to identify or embarrass a specific individual or organization. All questions will be posted anonymously and/or posthumously.
__________________________________________________________________
THE OFFICIAL DISCLAIMER:
THIS IS NOT LEGAL ADVICE!
The purpose of this blog is to provide general advice and guidance, not legal advice. Please consult with an attorney familiar with your specific circumstances, facts, challenges, medications, psychiatric disorders, past-lives, karmic debt, and anything else that may impact your situation before drawing any conclusions, deciding upon a course of action, sending a nasty email, filing a lawsuit, or doing anything rash!
Tags: ascap, bmi, composer, composers, dramatic license, Licensing, necessary licenses, performance license, performer, sesac, songwriter, venue, work