Noted Endeavors with Jenny Bilfield – Programming that Attracts Presenters
Jenny Bilfield, President and CEO of Washington Performing Arts Center, speaks with Eugenia Zukerman and Emily Ondracek-Peterson of Noted Endeavors about choosing programming that catches a presenter's attention.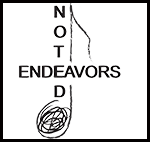 A dynamic leader in the arts world, Jenny Bilfield was appointed Washington Performing Arts' fourth President & CEO in April 2013. Based in Washington DC, with performances and programs spanning the Capital region, Washington Performing Arts thrives today as one of the nation's preeminent multi-disciplinary arts presenters, especially notable for launching and nurturing innumerable performing artists, and sustaining high-impact arts education partnerships with the DC public schools and diplomatic community. Washington Performing Arts was the first organization of its kind to receive the coveted National Medal of Arts. Early in her tenure Jenny Bilfield was recognized among the "30 Key Influencers in the Arts: Movers and Shakers" by Musical America and as one of the "117 Most Powerful Women in Washington" by Washingtonian Magazine.
For more information, go to:
http://washingtonperformingarts.org
Noted Endeavors:
http://notedendeavors.com