Noted Endeavors with members of eighth blackbird: Grants – Be Patient and Persistent
Eugenia Zukerman and Emily Ondracek-Peterson of Noted Endeavors speaks with members of eighth blackbird, one of the world's most acclaimed new music ensembles, about the patience and persistence needed to receive grants.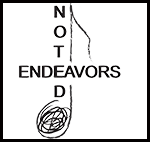 eighthblackbird's 2014-2015 season kicked off in Chicago and New York with a new staged, memorized production of composer Amy Beth Kirsten's "Colombine's Paradise Theatre." It's a tour de force that challenges the sextet to play, speak, sing, whisper, growl and mime, breathing life into this tale of dream and delusion. Endlessly creative and energetic, the group continues its busy schedule of performances, residencies, and recordings. The ensemble has won three Grammy Awards, for the recordings strange imaginary animals, Lonely Motel: Music from Slide and Meanwhile. eighth blackbird's members hail from America's Great Lakes, Keystone, Golden and Bay states, and Australia's Sunshine State. There are four foodies, three beer snobs and one exercise junkie.
For more information about eighthblackbird go to:
www.eighthblackbird.org