How Is Copyright Infringement Like An Ugly Car?
By Brian Taylor Goldstein, Esq.   
Dear Law and Disorder:
What rights does a translator have? I translated a non-English script into English. All of the prior translations were very bad, which is why I did my own.  Everyone agrees mine is the best, even the original author. However, now that I am getting offers to produce my English version, the author and his publisher are insisting that, if I want to proceed, then they will own the translation and just pay me royalties for English productions using my translation. That doesn't seem fair. The translation is all my work. I thought translators own the copyrights in their translations, so, don't I already own it?
Robyn always tells me I never met an analogy I didn't like, and I feel one coming on now.
Let's assume I own a car which drives well, but is a hideous colour of besmirched baby blue (which, as it happens, was, in fact, the hideous colour of the first car I ever owned—a '72 Buick Skylark which had belong to my grandfather, but I digress). You believe that you can re-paint my car and make it look like a Ferrari and offer to do so. Assuming I accept your offer, just because you paint my car doesn't mean you now own the car or have any rights to drive it. I might owe you for your time and materials, but even if you make the car look better, the car itself still belongs to me. More importantly, let's assume that I decline your offer, but you break into my garage and paint my car anyway. Even if you were somehow successful in turning my Buick into a Ferrari, you would still not have any ownership rights or control. You'd also be guilty of trespassing. (Incidentally, my mother did this very thing, erroneously believing that I would be touched and delighted with her thoughtfulness in having my car repainted, without my knowledge, from besmirched baby blue to her choice of vibrant puce. I was not.)
A copyright is like a car. The owner of a copyright has the exclusive right to determine who uses it and how—including the rights to edit it, make copies of it, perform it, record it, re-arrange it, re-orchestrate it, translate it, or create derivative works from it. A "derivative" work is anything that "derives" from the original work, such as a play or novel made into a film, a composition used to create a toy music box, etc. In short, there is nothing you can do without the owner's permission and, in exchange for such permission, the owner can set any terms, reasonable or unreasonable, that the owner wants—including the right to refuse permission entirely. (Ok, there are one two minor exceptions, but they don't apply to your question.)
If you want to translate someone else's work, you must have the original author's permission. If you don't like the terms of the author's permission, don't do the translation and move on to another project. You are correct that, if translations contain a sufficient amount of creativity (as opposed to, say, a Google translation), then the translation is, itself, subject to its own copyright owned by the translator. However—and this is a BIG "however"—if you didn't have the original author's permission to make the translation in the first place, then your copyright is meaningless. It doesn't matter how artistically nuanced, sensitive, or authentic it may be. As an unauthorized translation, any use of the translation would constitute an infringement of the original author's copyright. Owning the copyright in the translation merely gives you the right to stop others, including the original author, from using it, but it doesn't give you any right to use it without the original author's permission.
Learn from my Mother—step away from the car!
_________________________________________________________________
For additional information and resources on this and other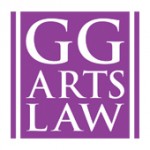 legal and business issues for the performing arts, visit ggartslaw.com
To ask your own question, write to lawanddisorder@musicalamerica.org.
All questions on any topic related to legal and business issues will be welcome. However, please post only general questions or hypotheticals. GG Arts Law reserves the right to alter, edit or, amend questions to focus on specific issues or to avoid names, circumstances, or any information that could be used to identify or embarrass a specific individual or organization. All questions will be posted anonymously and/or posthumously.
__________________________________________________________________
THE OFFICIAL DISCLAIMER:
THIS IS NOT LEGAL ADVICE!
The purpose of this blog is to provide general advice and guidance, not legal advice. Please consult with an attorney familiar with your specific circumstances, facts, challenges, medications, psychiatric disorders, past-lives, karmic debt, and anything else that may impact your situation before drawing any conclusions, deciding upon a course of action, sending a nasty email, filing a lawsuit, or doing anything rash!
Tags: artist, composition, copy, copyright, copyright infringement, Copyrights, music, ownership, permission, royalties