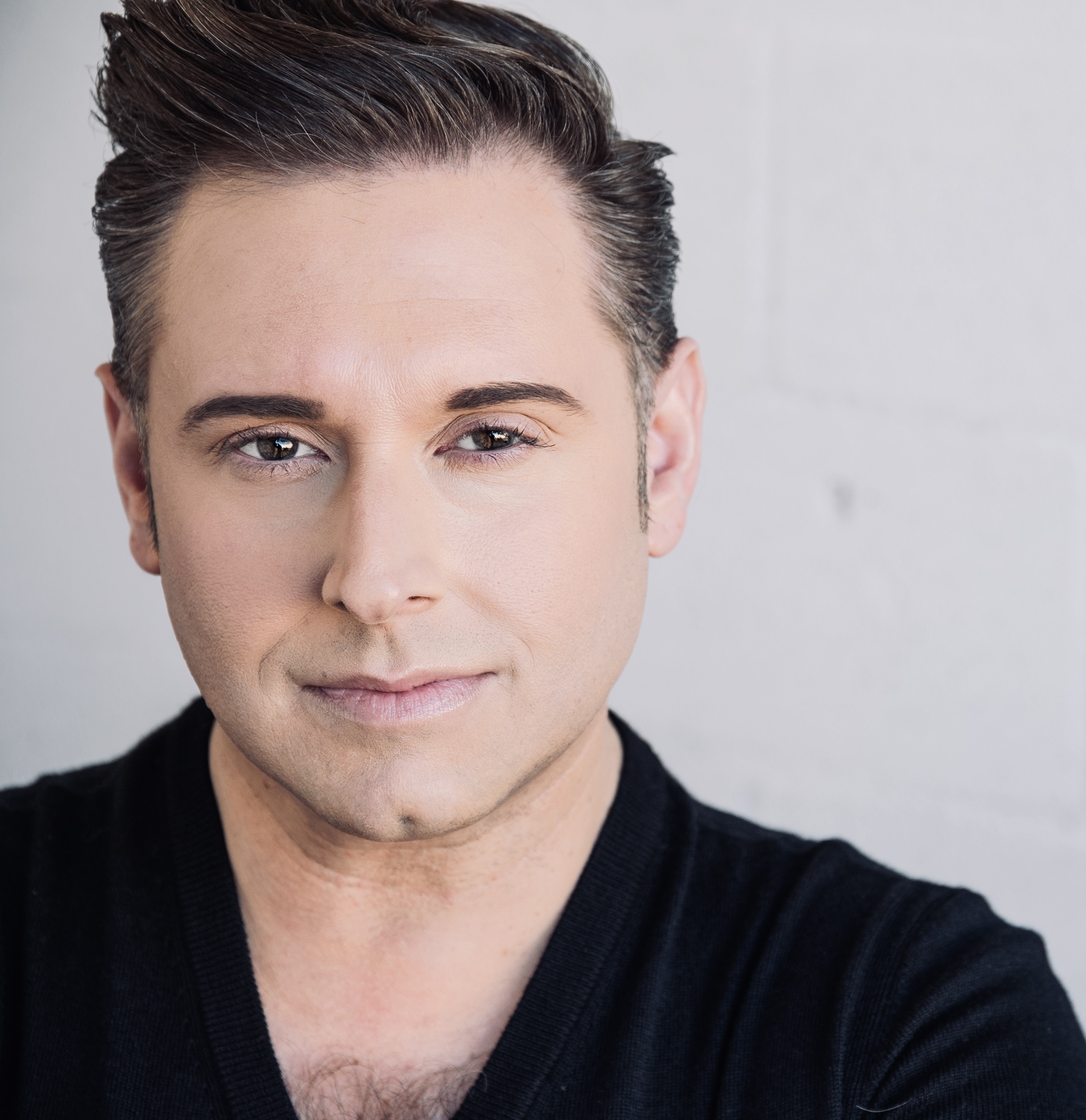 Dominick Chenes made quite a splash earlier this year when he jumped in at 24-hour's notice for an ailing colleague in Seattle Opera's Tosca, but the 37-year-old lyric tenor has never been afraid of a challenge.
I first came across him on the recent Odyssey Opera recording of Gounod's La Reine de Saba where he sings Adoniram, the architect of Solomon's famous temple. Fresh-voiced, and singing with bags of chutzpah, he doesn't put a foot wrong. There's an elegance and a richness of tone that reminded me of Golden Age tenors of the past, and he clearly has a flair for French grand opera. His opening aria "Faiblesse de la race humaine!" is a stunner.
Chenes's lirico-spinto gifts were never in doubt—he sang his first Rodolfo aged 22—but what was more complicated was where he might be heading. The voice was always full-bodied, but that didn't mean he could immediately realize the promise of Verdi's Radamès or Puccini's Calaf. "My teachers always said that I have a robust voice, but I have to be patient. It isn't going to develop the way it will until I'm older," he explains. "I'm like, 'you mean 22 or 23?' And they're like, 'no, 35 or 40'!"
Chenes was born in Las Vegas into a not especially musical family. He later discovered there had been a great, great aunt back in Cuba who had been an opera singer, so there must have been something in the genes, but it took him a while to catch the singing bug. In fact, it wasn't until his last year at high school, when he belted out a pop song for a talent contest, that anyone spotted he had a voice worth cultivating.
It was the school choir director who took him under his wing and taught him a few Italian songs, suggesting he perform them in the end-of-year concert. When he was asked to "preview" them for one of the director's "friends" who was unable to attend, Chenes didn't know he was being sneakily set up for an audition ("He didn't tell me that or I would have said no," he laughs). The upshot was an offer of a full scholarship at the University of Nevada to study voice. By that time, he had already been accepted as a pre-med major—"I wanted to go into pediatrics," he explains—so, for his first year at college he studied both. The following year he was persuaded to focus on voice alone with the option of going back to pre-med, but, as he puts it, "the culture of opera and the history just sucked me right in."
After acquiring bachelor's and master's degrees in Las Vegas, in 2008 Chenes joined the apprentice program at Utah Opera followed by a couple of years of intensive vocal study in Florida, focussed on fixing some technical nuts and bolts. With little happening, he returned to Las Vegas with thoughts of becoming a nurse, but things changed when he auditioned and was accepted by the Academy of Vocal Arts in Pennsylvania.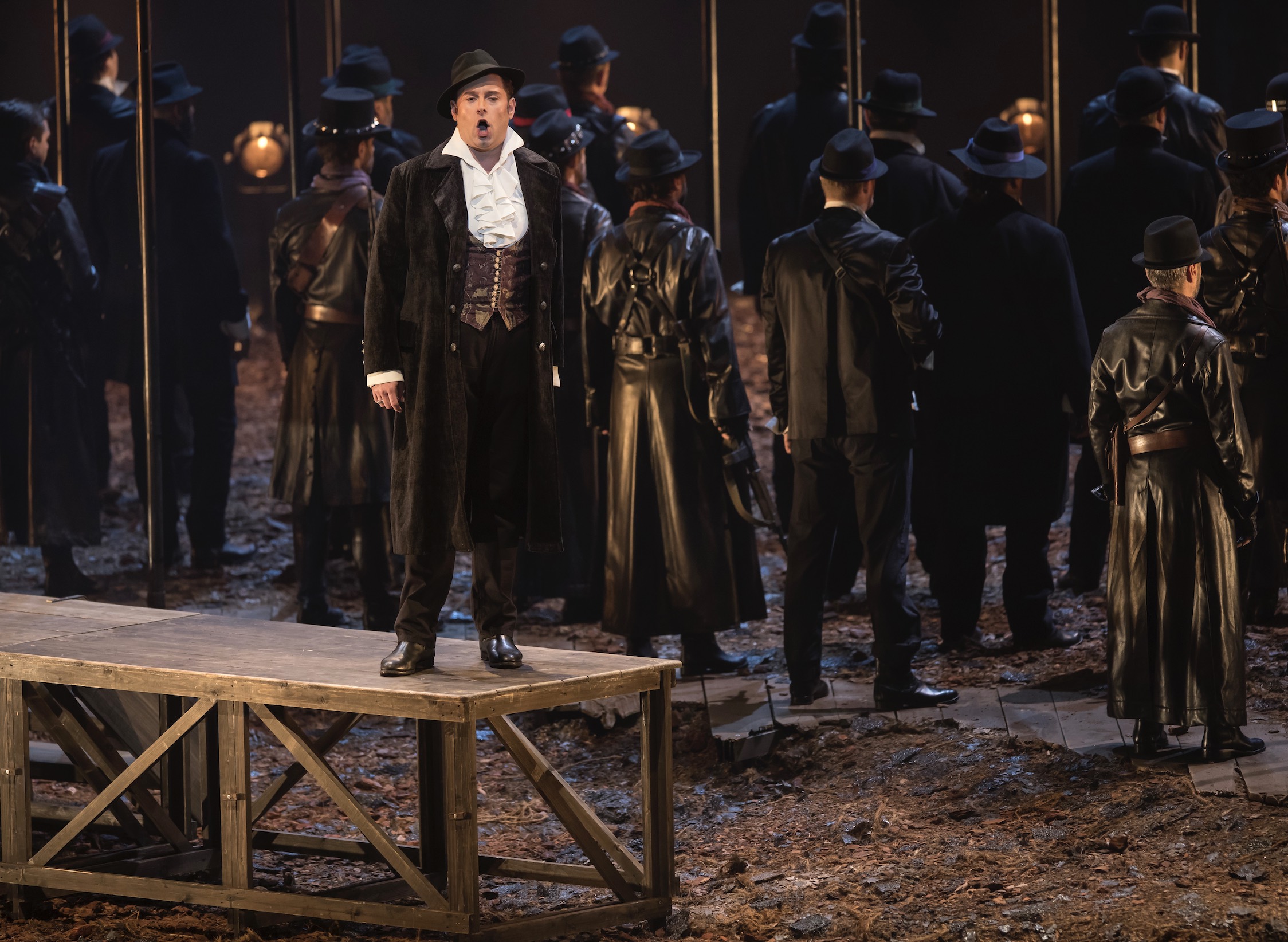 Moving to Philadelphia in 2012, he studied at AVA for four years with vocal guru Bill Schuman, who still teaches him today. While there he tried out important roles, including Alfredo in La Traviata, Gherman in Pique Dame, and Riccardo in Un Ballo in Maschera. The last of those would be his professional debut when he sang the role for Austin Opera in 2014. Was he nervous that such a meaty part would be his first time out on the circuit? Not really. "I was very confident through the whole process," he says. "It only hit me after the first performance when I thought, 'that's a major thing that just happened in your life.'"
Other major moments would include his debut at the Grand Théâtre de Genève as the Homeric bard Iopas in Berlioz's Les Troyens under Charles Dutoit in 2015. La Bohème for Welsh National Opera in 2017 was also important, an international gig with a touring program that included Dubai. His role debut as Cavaradossi in Tosca with Minnesota Opera in 2016 was also significant. "It was like testing the water to see if the voice was going that way," he says, "and it felt very comfortable." That same year he made his Carnegie Hall debut as a soloist in Beethoven's Mass in C.
Pre-pandemic credits included Pinkerton in Liege and Carlo in Verdi's I Masnadieri under Roberto Abbado in Valencia, both in 2019. Lockdowns were rough for Chenes. "It was hard to even sing for four months. Whenever I would try to vocalize, I would be overcome," he says, explaining how his teacher flew down to Las Vegas to encourage him to sing every day. "So, I stretched my high notes, I learned Polione [in Bellini's Norma], and I kept busy touching up this and that."
The jump-in as Cavaradossi for Seattle Opera was one immediate pay-off. Chenes came onboard with minimal rehearsal for what was a production filmed on location. Other pandemic projects, however, were less fortunate, with the cancellation of what would have been his role debut as Polione for Oper Leipzig (he would debut instead this October with Musica Viva Hong Kong).
Since 2018, he's enjoyed an ongoing relationship with Lyric Opera of Chicago where he covered Faust in 2018 and Pinkerton in 2020. Next year he will cover both Cavaradossi and Don Carlos, the latter in the French version of Verdi's opera, an exciting indicator of where the voice is headed these days. There's also a Traviata with Boston Youth Orchestra in January, a Verdi Requiem in Reading in May, and Tosca with Opera Las Vegas in June.
After that, Chenes would love to explore more early Verdi "I Due Foscari or Ernani—any Verdi really," he says. "And I would love to do my first Radamès, which I hope will happen in the next five years." Watch this space, as they say.
Seattle Opera's (2021)Tosca