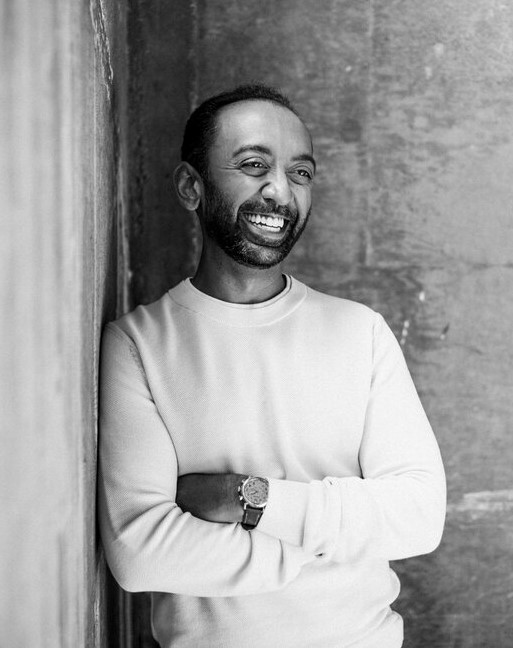 As he describes the career choices that have led to his current position, Sameer Patel refers to a verse from the Bhagavad Gita: "'It's better to strive in one's own dharma than to succeed in the dharma of another'—in other words, to follow your own virtue or path or journey."
The San Diego-based conductor is reminded of this ancient advice when discussing how the pandemic influenced his decision to take over last year as artistic director of the San Diego Youth Symphony (SDYS). "One thing it awakened was a desire to go by my own playbook of what will bring me happiness," he explained during a recent Zoom interview. "I've found that this involves a balance between working with students, traveling to exchange with different orchestras as a guest conductor, and being at home with my family."
Patel already showed a strong inclination to follow his own path while growing up in Port Huron, Michigan, just across from the Canadian border. His Indian American parents encouraged him to study music as an extracurricular activity that would promote well-roundedness. But they didn't expect this to turn into a serious passion and were surprised when their son announced his determination to become a professional musician.
"A career in medicine or law or tech was the more natural expectation for someone in my community—and, I think, in many immigrant communities," says Patel, adding that he feels all the more grateful that his parents never hesitated to offer their unwavering support.
From piano to sax to baton
Along with piano, he took up saxophone (Tim McAllister was one of his teachers at Interlochen) and then switched to focus on conducting at the University of Michigan and in Europe. Early posts with the Chicago Sinfonietta and the Fort Wayne Philharmonic paved the way to associate conductorships with the San Diego Symphony (four years) and the Sun Valley Music Festival in Idaho (six years).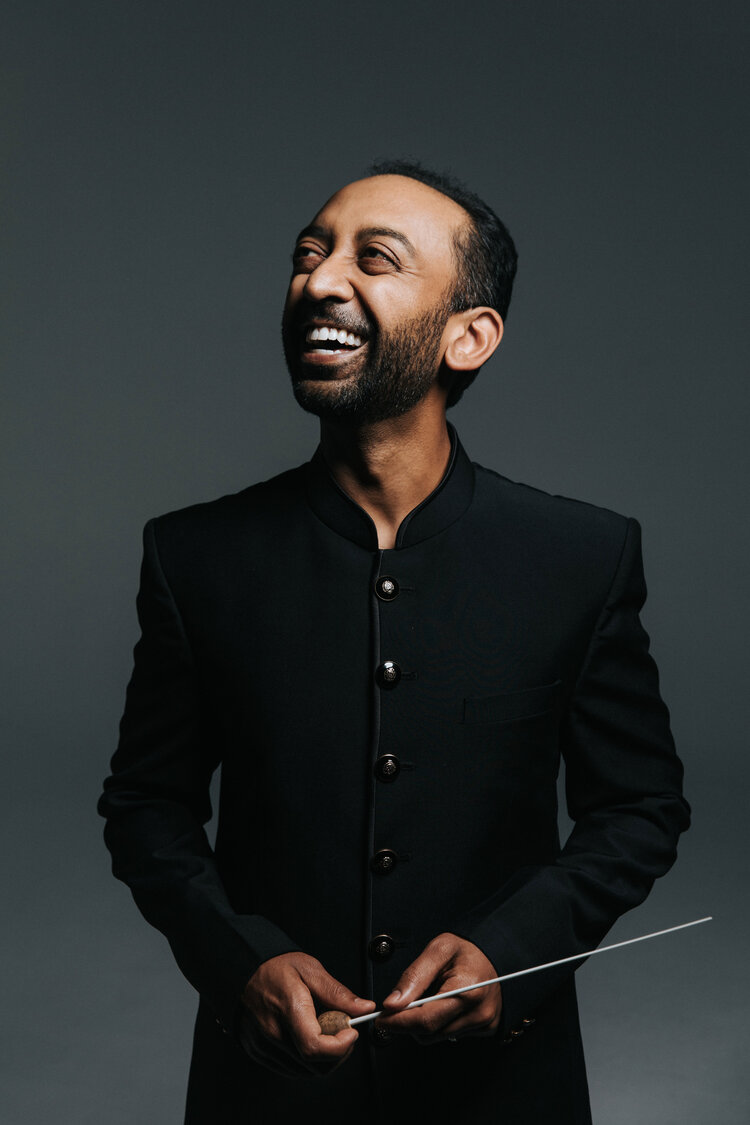 This season has given Patel, now 40, numerous opportunities to put his versatility as a conductor and educator to the test. Alongside his responsibilities with SDYS, he made his debuts over the past two months with the Princeton Symphony and the Chicago Symphony Orchestra (as part of the latter's MusicNOW contemporary series), and he returns to the Florida Orchestra and La Jolla Symphony this spring. Patel will also teach at the New England Conservatory during this summer's Orchestra Institute.
The shared denominator unifying all this is Patel's untiring curiosity, whether on the podium or leading a workshop of young orchestra players or emerging conductors. As with many charismatic teachers, Patel exudes something of the eternal student himself. His recent Princeton program, for example, paired two pieces he conducted for the first time (Tchaikovsky's Sixth Symphony and the world premiere of William Harvey's violin concerto Seven Decisions of Gandhi). In addition to in-depth research for the Harvey piece, he approached the Pathétique as if it were a brand-new composition, conferring for hours with three different conductors who have been mentors to him in the past.
"One of the most beautiful parts of this career is that it allows you to go deeper and deeper," according to Patel. "I've tried to be a musical sponge and learn as much as I can from people who have some experience to share." It's a pattern he internalized during his apprentice years assisting such figures as Kurt Masur, Gianandrea Noseda, Daniele Gatti, and Edo de Waart. "Sometimes just watching one of these great conductors rehearse for an hour-and-a-half or two was enough to help unlock the mystery of what this craft is."
"Someone who looks like me"

When he was first discovering his musical passion, Patel had limited access to live performances. "There was no orchestral program anywhere near where I grew up, in Midwest band country," he says. But a band director set about exposing him to key symphonic works through recordings, challenging him to listen hard and share his reactions to Mahler, Beethoven, and Bruckner. Zubin Mehta's account with the Israel Philharmonic of Mahler's Second Symphony proved to be "a game changer," not least because it marked the first time he saw that "someone who looks like me" was recognized as a successful conductor.
Around age 16 or 17, Patel reached out to H. Robert Reynolds, director of winds at the UMich at the time. He wanted advice on how to become a conductor. "He responded to this random email from a teenager with words I took to heart: 'If you want to be a conductor, become the best musician you possibly can, but also be curious about the world around you. Study languages, read books.' I'm grateful that I began my career with that understanding—that to be a conductor goes beyond all the craft and technique. You also have to cultivate your humanity."
During the pandemic lockdown, Patel rediscovered his love of teaching. While his wife Shannon, who specializes in memory care, was deemed an essential worker, Patel stayed home to work on daily lesson plans with their young son, Devan: "I found great joy in the consistency of teaching every single day and having an investment and presence in someone who's looking up to you. That awakened in me a big desire to make teaching a central part of my life. "
Working with young musicians in the San Diego Youth Symphony has reinforced Patel's commitment to contemporary music as well, which has a noticeable presence on the guest-conducting assignments he takes on around the country. (See video below: Patel leading the San Diego Symphony and Anne Akiko Meyers in the 2018 world premiere of Adam Schoenberg's Orchard in Fog.) "These kids are so impressionable, and I love being able to share the work of composers who are alive today, writing music that deserves to be heard and experienced."
The balance he has found between conducting and teaching challenges a bias in the industry. As he puts it: "You're either supposed to teach or be a 'professional' appearing only on the podium but not doing both."
But for Patel, these two sides are mutually reinforcing. "What I learn from conducting influences how I engage with young people, but I also take from them their enthusiasm, their curiosity, and harness that energy. Both experiences feed my musical desires and ambitions. Making a contribution to the young musicians in my community is something I find musically fulfilling."