THE NIE WALL TO COME DOWN …and more good news!
By Brian Taylor Goldstein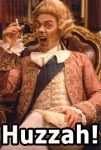 It's so rare that I get to share anything positive in the world of artist visas that I still find myself wondering if I have inadvertently fallen through the matrix into someplace where it is not 2021.
The White House announced today (Monday, September 20, 2021) that in "early November" it would be lifting the current U.S. COVID travel ban with regard to fully vaccinated travellers having to obtain a National Interest Exception ("NIE") waiver in order to enter the U.S. from the European Schengen Area (Austria, Belgium, Czech Republic, Denmark, Estonia, Finland, France, Germany, Greece, Hungary, Iceland, Italy, Latvia, Liechtenstein, Lithuania, Luxembourg, Malta, Netherlands, Norway, Poland, Portugal, Slovakia, Slovenia, Spain, Sweden, Switzerland, Monaco, San Marino, and Vatican City), the United Kingdom, Ireland, Brazil, South Africa, India, and China.
We do not yet know WHEN in November this will happen…and whether or not the AstraZeneca vaccine will be recognized (as it is currently not recognized as an approved vaccine in the U.S.—but, when it does, it means that artists who are fully vaccinated and hold valid visas can immediately fly into the U.S. without having to endure the agony, uncertainty, and aggravation of obtaining an NIE…leaving only the agony, uncertainty, and aggravation of everything else, but at least, we're used to those bits.
Artists who have been approved for visas, but still need to obtain an actual visa stamp from a U.S. consulate will still need to deal with significant backlogs and long waits for appointments at most U.S. Consulates. However, there is some light peeking through the clenched butt cheeks of the dark lord in that area as well….
With the NIE process potentially behind us, U.S. Consulates will be able to devote more staff to processing visa applications and will start making more appointments available. In addition, we are seeing more and more consulates granting interview waivers to those who have been issued a visa in the same category anytime within the prior 24 – 48 months. (Every U.S. Consulate handles this differently, so check the website of your specific consulate to find out.) For those who do not qualify for interview waivers, you will need to request expedite appointments. We do not know how consulates will prioritize such requests, but arguing dramatic and catastrophic consequences in support of your request is always best.
---
In more personal news…..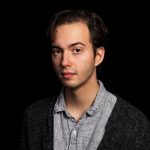 We are delighted to announce and welcome a new addition to the team at GG Arts Law: Harrison Weinstein. In the role of Artist Services Assistant, Harrison will be providing an additional level of support services to our artists and clients in areas such as contract servicing and administrative support.
Harrison is an accomplished, New York City-based freelance photographer whose work focuses on using photographs to reflect the times we currently live in and how they reflect American ideology. Employing subject matter such as architecture, light, place, and community, either in a single image or sequenced in a series, he explores the blurred lines of our existing economic and social class levels on a local and national scale. His critically acclaimed work has been recognized in numerous publications, including The New York Times, as well as exhibited at such galleries and venues as The International Center of Photography Museum in New York. In addition, having grown up in a musical family, he was exposed to music throughout his life, specifically jazz, and his images capturing a wide range of artists, musicians, and performers in both portraiture and live performance hang in several private and corporate collections and have been used in numerous promotional campaigns. Harrison received his BFA in Photography and Video at The School of Visual Arts in New York City and has worked under such world renowned photographers such as Pari Dukovic and Jan Staller.
---

GG Arts Law provides a comprehensive range of legal services and strategic support for the performing arts, including: Artist Visas, Taxes, and Touring; Rights & Licensing; Negotiations & Representation; Contracts; Business & Non-Profit Organization & Management; Project Management; and Strategic Consulting & Planning.
VISIT OUR  WEBSITE: ggartslaw.com
---
THE OFFICIAL LEGALESE:
THIS IS NOT LEGAL ADVICE!
The purpose of this blog is to provide general advice and guidance, not legal advice. Please consult with an attorney familiar with your specific circumstances, facts, challenges, medications, psychiatric disorders, past-lives, karmic debt, and anything else that may impact your situation before drawing any conclusions, deciding upon a course of action, sending a nasty or threatening email to someone, filing a lawsuit, or basically doing anything that may in any way rely upon an assumption that we know what we are talking about.