Simone Dinnerstein: Own Your Recordings (Licensing)
Pianist Simone Dinnerstein has enjoyed great recording successes; her estimable career was launched by her recording of Bach's Goldberg Variations. Here, Simone talks with Noted Endeavors founders Eugenia Zukerman and Emily Ondracek-Peterson about the importance of artists owning their own masters and the process of licensing recordings.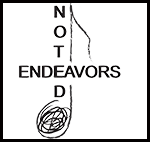 American pianist Simone Dinnerstein is a searching and inventive artist who is motivated by a desire to find the musical core of every work she approaches. NPR reports, "She compels the listener to follow her in a journey of discovery filled with unscheduled detours . . . She's actively listening to every note she plays, and the result is a wonderfully expressive interpretation." The New York-based pianist gained an international following because of the remarkable success of her recording of Bach's Goldberg Variations, which she raised the funds to record. Released in 2007 on Telarc, it ranked No. 1 on the U.S. Billboard Classical Chart in its first week of sales and was named to many "Best of 2007" lists including those of The New York Times, The Los Angeles Times, and The New Yorker.
The four solo albums Dinnerstein has released since then – The Berlin Concert (Telarc), Bach: A Strange Beauty (Sony), Something Almost Being Said (Sony), and Bach: Inventions & Sinfonias (Sony) – have also topped the classical charts. Dinnerstein was the bestselling instrumentalist of 2011 on the U.S. Billboard Classical Chart and was included in NPR's 2011 100 Favorite Songs from all genres. In spring 2013, Simone Dinnerstein and singer-songwriter Tift Merritt released an album together on Sony called Night, a unique collaboration uniting classical, folk, and rock worlds, exploring common terrain and uncovering new musical landscapes. Dinnerstein was among the top ten bestselling artists of 2014 on the Billboard Classical Chart.
In February 2015, Sony Classical released Dinnerstein's newest album Broadway-Lafayette, which celebrates the time-honored transatlantic link between France and America and includes Ravel's Piano Concerto in G Major, Gershwin's Rhapsody in Blue and Philip Lasser's The Circle and the Child: Concerto for Piano and Orchestra, written for Dinnerstein. The album was recorded with conductor Kristjan Järvi and the MDR Leipzig Radio Symphony Orchestra by Grammy-winning producer Adam Abeshouse.
Dinnerstein's performance schedule has taken her around the world since her triumphant New York recital debut at Carnegie Hall's Weill Recital Hall in 2005 to venues including the Kennedy Center for the Performing Arts, Vienna Konzerthaus, Berlin Philharmonie, Metropolitan Museum of Art, and London's Wigmore Hall; festivals that include the Lincoln Center Mostly Mozart Festival, the Aspen, Verbier, and Ravinia festivals, and the Stuttgart Bach Festival; and performances with the Frankfurt Radio Symphony Orchestra, Vienna Symphony Orchestra, Dresden Philharmonic, Staatskapelle Berlin, Royal Scottish National Orchestra, Czech Philharmonic, New York Philharmonic, Minnesota Orchestra, Atlanta Symphony, Baltimore Symphony, Orchestra of St. Luke's, Kristjan Järvi's Absolute Ensemble, Montreal Symphony Orchestra, Calgary Philharmonic Orchestra, Danish National Symphony Orchestra, and the Tokyo Symphony.
Dinnerstein has played concerts throughout the U.S. for the Piatigorsky Foundation, an organization dedicated to bringing classical music to non-traditional venues. She gave the first classical music performance in the Louisiana state prison system when she played at the Avoyelles Correctional Center, and performed at the Maryland Correctional Institution for Women in a concert organized by the Baltimore Symphony Orchestra. Dedicated to her community, in 2009 Dinnerstein founded Neighborhood Classics, a concert series open to the public hosted by New York public schools which raises funds for the schools.
Dinnerstein is a graduate of The Juilliard School where she was a student of Peter Serkin. She also studied with Solomon Mikowsky at the Manhattan School of Music and in London with Maria Curcio. Simone Dinnerstein lives in Brooklyn, New York with her husband and son. She is managed by Ekonomisk Mgmt and is a Sony Classical artist.
Visit Simone's website:
simonedinnerstein.com
For more Noted Endeavors videos, go to:
notedendeavors.com