Effective Social Media Strategy
Are you using Facebook and Twitter effectively? What is a good post? How can you harness the power of social media to develop a fan base? Break of Reality cellist Patrick Laird talks with Noted Endeavors founders Eugenia Zukerman and Emily Ondracek-Peterson about what he has found to be effective social media strategy.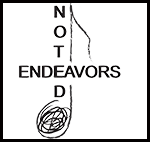 Patrick Laird is a much sought-after cellist and composer/arranger. He is widely recognized as the cellist, founding member, and principal songwriter for the cello-rock ensemble "Break of Reality".
As a performer with Break of Reality, he has given concerts in over 40 states across the U.S. in major performing arts centers, rock clubs, concert halls and colleges. Recent highlights include a sold-out tour of Alaska and direct support for the rock group "Cake".
Patrick arranged and performed the theme song from the HBO show "Game of Thrones". Break of Reality released a video of the performance on YouTube, which has since received over 8 million views.His songs are streamed over 20 million times a year on internet radio, and his music has been featured in national television programs, including Dateline NBC and America's Investigative Reports on PBS, which went on to win an Emmy.
For more about Patrick, go to:
http://patricklaird.com
Fore more Noted Endeavors videos, go to:
http://notedendeavors.com