Noted Endeavors with Wendy Law – Booking Concerts Through Community Engagement
Cellist Wendy Law, founder and artistic director of Classical Jam, talks with Eugenia Zukerman and Emily Ondracek-Peterson of Noted Endeavors about involving entire communities.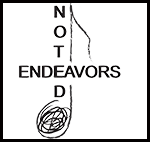 Arts advocacy isn't just about speaking before Congress or requesting support from donors. It is also about artists cultivating their audiences by communicating on levels that transcend the page and the stage. Classical Jam aims to build relationships with audiences outside the concert hall through collaborations with fellow artists, presenters and people living in the community. Wendy Law knows the importance of connecting on a personal level with members of a city or town, engaging with them, having them participate in making music.
To learn more about Classical Jam, go to:
classicaljam.org
To see more Noted Endeavors videos, go to:
notedendeavors.com