Noted Endeavors with Cellist Joshua Roman – Relationships Pave the Way to Financing Projects
Cellist Joshua Roman talks with Eugenia Zukerman and Emily Ondracek-Peterson of Noted Endeavors about the importance of relationships and how those relationships can open doors to realizing projects.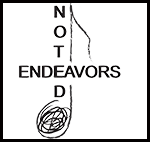 Josh realized the importance of relationships early in his career. Projects such as "On Grace" with Anna Deavere Smith – a work for actor and cello featuring original music composed by Roman, which premiered in February 2012 at San Francisco's Grace Cathedral and is now performed around the country – were born from relationships. Josh discusses how to develop those relationships and to draw from them advice, a wider circle of contacts, and funding.
For more about Joshua Roman, go to:
www.joshuaroman.com
For more Noted Endeavors videos, go to:
www.notedendeavors.com