Noted Endeavors with Linda Chesis – Starting a Festival and THE ASK
Noted Endeavors founders Eugenia Zukerman and Emily Ondracek-Peterson ask Linda Chesis of the Cooperstown Summer Music Festival how she did it.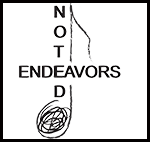 Flutist and festival artistic director Linda Chesis saw Cooperstown, NY as an ideal location for a music festival. With its picturesque lake setting, small town charm, restaurants and attractions, including the National Baseball Hall of Fame, The Farmers' Museum, and the Fenimore Art Museum it seemed an ideal spot. Beginning with three events in 1999, Linda has since then offered the region more than 100 performances, from classical to contemporary, jazz to bluegrass, cabaret to kids' concerts. The Festival has featured: Midori, Hank Jones, the American String Quartet, the Tokyo String Quartet, the St. Lawrence String Quartet, Tim Fain, Bill Charlap, Hilary Kole, Simone Dinnerstein, and Mark O'Connor. How did Linda Chesis do it? With a lot of work and a lot of love.
To find out more about The Cooperstown Summer Music Festival go to:
http://cooperstownmusicfest.org
For more Noted Endeavors videos, go to:
http://notedendeavors.com