2016-17 GUIDE TO MUSIC SCHOOLS
Peabody Conservatory
Johns Hopkins University

MISSION
Located in the heart of Baltimore's Mount Vernon Cultural District, the Peabody Institute was founded in 1857 as America's first academy of music by philanthropist George Peabody. Today, Peabody boasts a preeminent faculty, a collaborative learning environment, and the academic resources of one of the nation's leading universities, Johns Hopkins, with which Peabody affliated in 1977. Through its degree-granting Conservatory and its community-based Preparatory music and dance school, Peabody trains musicians and dancers of every age and at every level, from small children to seasoned professionals, from dedicated amateurs to winners of international competitions. Among the Conservatory's most illustrious alumni are pianist Andre Watts, vocalists James Morris and Richard Cassilly of the Metropolitan Opera, jazz bassist Joe Byrd, and Pulitzer Prize-winning composer Dominick Argento. Each year, Peabody stages nearly 1,000 concerts and performances, ranging from classical to contemporary to jazz, many of them free—a testament to the vision of George Peabody.
WHAT DISTINGUISHES THIS SCHOOL
Peabody Conservatory faculty foster an ethos of encouragement in their commitment to train top musicians. We think each student has his or her own unique musical gift to develop.
LOCATION
1 East Mount Vernon Place
Baltimore, MD 21202
UNITED STATES
ADMISSIONS
(667) 208-6600
Audition Requirements
FINANCIAL INFORMATION
CAREER / POST-GRADUATION ASSISTANCE
The Music Entrepreneurship and Career Centerhelps Peabody students and recent alumni forge successful careers. We provide comprehensive services in support of students' and alumni's goals. We're here to help pinpoint artistic and professional objectives, build career skills, identify opportunities, prepare job applications, launch entrepreneurial ventures, develop web sites, raise funds, organize concert tours, and much more.
KEY STATISTICS
(college level and above)
Music Faculty:
75
full time, 100

adjunct
AREAS OF STUDY
Applied Music (Performance) • Brass • Composition (Performance) • Guitar • Harp • Jazz Studies & Contemporary Media • Music Education • Orchestral Conducting • Organ • Percussion • Piano • Strings • Theory • Voice/Opera • Woodwinds
Other Areas of Study: Chamber Music • Computer Music • Early Music • Ensemble Arts: Vocal Accompanying, Music Entrepreneurship, Musicology, Pedagogy, Recording Arts and Sciences
DEGREE PROGRAMS
EVENTS & PERFORMANCES
BROCHURE / CATALOGUE
SOCIAL LINKS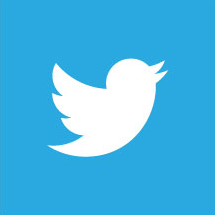 NETWORK
FIND:
Updates to artist manager rosters
»MORE

RENT A PHOTO
Search Musical America's archive of photos from 1900-1992.