2016-17 GUIDE TO MUSIC SCHOOLS
The Hartt School
University of Hartford

MISSION
The Hartt School offers comprehensive undergraduate and graduate degree programs and pre-professional training in music, theatre, and dance. Through diverse coursework and a close mentoring relationship with faculty, students become versatile and collaborative performing artists, educators, technologists, managers, composers, and scholars. Hartt students engage with their professions through masterclasses, guest artists, professional partnerships in training, internships, and opportunities to perform around the world and alongside our esteemed faculty. With more than 400 performances each year, Hartt is the largest producer of the performing arts in Connecticut.
WHAT DISTINGUISHES THIS SCHOOL
The Hartt School is a truly collaborative environment where faculty embrace the theory that success takes endless forms. Teachers get to know each student and guide them toward the future meant just for them. Hartt students engage with the professional world in meaningful ways to enhance their education and professional network.
LOCATION
West Hartford, CT 06117
UNITED STATES
ADMISSIONS
(860) 768-4465
Audition Requirements
FINANCIAL INFORMATION
CAREER / POST-GRADUATION ASSISTANCE
At Hartt, students are provided professional experiences under faculty guidance and are fully prepared to begin their careers upon graduation. All degree programs at Hartt include career preparation coursework and performance majors can choose a minor in arts management. The University of Hartford's career-services office includes resourcesto assist Hartt students in beginning their careers and remains a free resource to alumni.
KEY STATISTICS
(college level and above)
Music Faculty:
47
full time, 80

adjunct
AREAS OF STUDY
Applied Music (Performance) • Brass • Composition (Performance) • Guitar • Harp • Historical Performance • Jazz Studies & Contemporary Media • Music Education • Orchestral Conducting • Percussion • Piano • Strings • Theory • Voice/Opera • Woodwinds
Other Areas of Study: Music Management • Performing Arts Management • Music Production and Technology • Choral Conducting • Music Theatre • Actor Training • Ballet Pedagogy • Dance Performance
DEGREE PROGRAMS
ADDITIONAL PROGRAMS
(non-matriculating/prep)
EVENTS & PERFORMANCES
BROCHURE / CATALOGUE
SOCIAL LINKS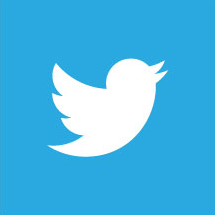 NETWORK
FIND:
Updates to artist manager rosters
»MORE

RENT A PHOTO
Search Musical America's archive of photos from 1900-1992.