Platforms and Providers: A Few of the Biggies that Stream Classical Music Live
By Philip Sommerich
June 2, 2015




Lately, some of the longer-running streaming providers have taken on classical music clients. Here are a few of them.

VirtualArtsTV New York-based VATV chief Kathryn Jones is the former VP of branded and sponsored entertainment at online video start-up For Your Imagination.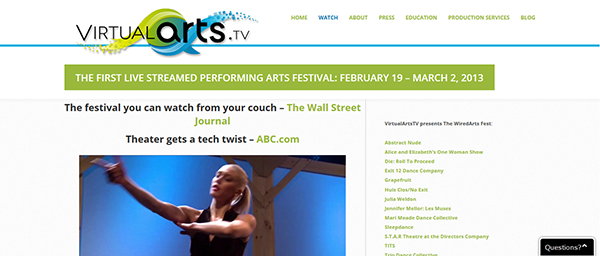 The onetime actress reports that she set up VATV in 2007 to give arts groups—particularly those with small budgets—a live-streaming presence. Projects have ranged from corporate conferences to the musical Truth relayed from Washington, DC, during Black History Month, to a reading of Jay O. Sanders's play Unexplored Interior with live feedback from an international audience. VATV billed its WiredArtsFest February 2013, as "the first live-streamed festival for digital theater, dance and music." Most of the company's clients thus far have been theater groups, but Jones says she is in discussions with several contemporary and classical music ensembles. Costs for producing range from $5,000 to $15,000, the latter for a five-camera, broadcast-quality shoot.

YouTube Google-owned YT is where the majority of streaming goes on, with one-click access to instructions for setting up your own live stream, plus advice about attracting viewers. There are options for creating a free-to-view or paid (subscription) channel, or both. Users set their own prices, and free channels usually carry advertising. YT's "live control room" offers real-time metrics on the number of viewers and average viewing times, plus quality of the stream, while YT "analytics" provides more detailed data on a monthly basis. YT is home to thousands of live streams, with performing arts content ranging from pop/rock festivals such as Tomorrowland, and Coachella, to award shows such as the Classical Brits to the preliminary rounds of the 17th International Fryderyk Chopin Competition in Warsaw in April 2015.

Brightcove Founded in 2004 by internet entrepreneurs Jeremy Allaire and Bob Mason, Brightcove has been one of the fastest-expanding streamers, partnering with The New York Times, Discovery Communications, and several U.K. media companies. It has become a favorite platform for the music sector, claiming 5,500-plus customers in 70 countries including the SXSW Festival, the Chicago Symphony Orchestra, the Metropolitan Opera, Universal Music Group, and Warner Music Group. Services include Brightcove Video Cloud, by which users can upload and publish their own videos; Brightcove Gallery, which shows users how to build their own channels or microsites; and its Zencoder, which the company says enables streams to connect to virtually any video device. Brightcove's fees for streaming vary according to nature of content, number of streams, etc.

Livestream Launched in 2007 as Mogulus by Max Haot, Dayananda Nanjundappa, Phil Worthington, and Mark Kornfilt, Livestream today has offices in New York, Los Angeles, London, Zaporizhia (Ukraine), and Bangalore, and offers free ad-supported video streaming and multi-tiered premium services.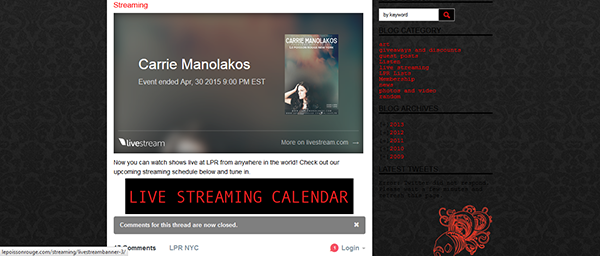 Livestream claims to stream 300,000 live events to 40 million viewers a month. It is Facebook's official live video streaming service and its 10,000-plus clients in the music arena include New York venue Le Poisson Rouge, Jazz at Lincoln Center, the Detroit Symphony Orchestra, and Waterloo Records. Monthly platform fees for ad-free streaming range from $42 a month to $499 a month. A "flat rate" $399-a-month scheme offers unlimited views, unlimited storage, unlimited support, and live video embeds.
---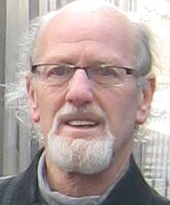 Australian-born, U.K. resident Phillip Sommerich has been writing about the entertainment and media sectors for nearly 35 years with an emphasis on classical music. He is the recording industry correspondent for Classical Music magazine and has written for Billboard, Music Week, Music & Musicians, BBC Music, The Guardian newspaper, and others.



Copyright © 2023, Musical America