Sibling Summer Success Stories: Aspen and Verbier
By Wynne Delacoma
April 1, 2014




A conversation with two CEOs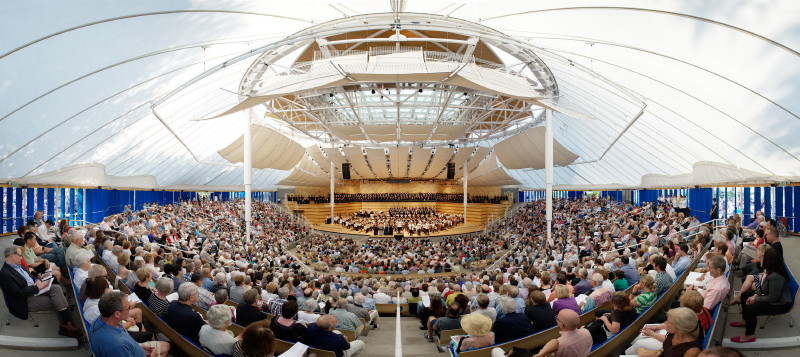 Continents apart though they are, the
Verbier Festival
(below) in Switzerland and the
Aspen Music Festival and School
(left)
in Colorado have much in common. Both make their homes in picturesque ski resorts, both have had major impacts on their hometowns' economies, both combine professional performances by Big Name Artists with musical training for gifted students.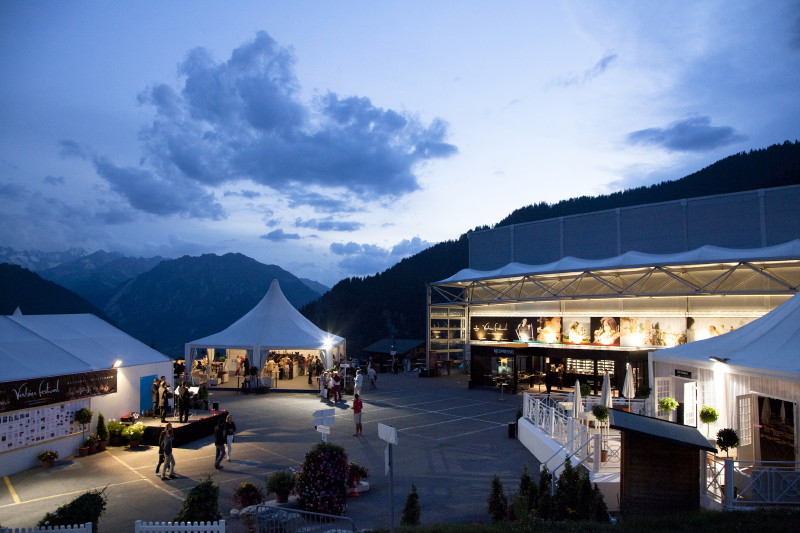 Not long ago, we managed to get Aspen's President and CEO Alan Fletcher on the same phone call as Verbier's Founder and Executive Director Martin T:son [sic] Engstroem. It was not easy, what with the 7-hour time difference between the two men, and the hour-behind, 6-hour-ahead difference for interviewer Wynne Delacoma.
In the course of this by all accounts fascinating trialogue, we discovered that, while Verbier is considerably smaller and younger than Aspen, its similarities are no coincidence.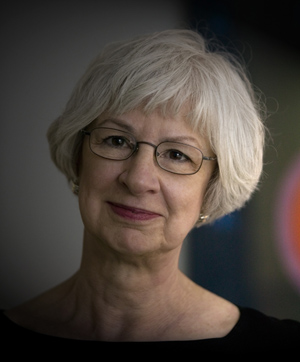 MUSICAL AMERICA: Martin, what prompted you to launch the Verbier Festival?

MARTIN T:SON ENGSTROEM: My background was music management, which I stayed with for 12 years, starting in Paris in 1975. I always told myself that I would once have my own project where money was not the prime factor; it was the music and the art.
I very much had Aspen in mind when I started Verbier—it has been a model for me since I was a kid. In 2006 I took my whole board over there, and it helped me tremendously.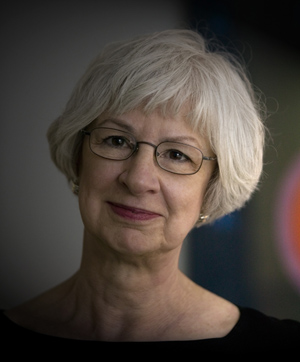 How so? Was it the economic impact argument?
Yes

—that was the prime message my mayor brought back to his contingent here in Verbier. He just said, "Look at Aspen—it has helped establish a summer season."
Of course, we're a very, very small academy next to Aspen. But by now, the Verbier summer season has passed the winter season!

ALAN FLETCHER: That's true in Aspen as well.

It's thanks to the summer season that all the hotels and shops can have a yearlong economy. Here in Europe the glaciers are melting quite rapidly, and nobody knows what the ski seasons will be in 10 or 20 years. There's much effort being invested today in activities outside the ski season. If you ask the local authorities, they would say it's an important economic vector for the region.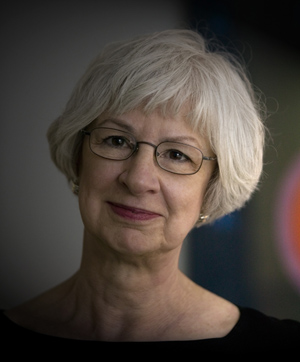 You both combine Big Name presenting with training programs. How does that work?

The students interact very much with the guest artists. You have the most important soloists, conductors, singers in the world coming through. But because they are in very beautiful and somewhat isolated places, they really interact with the students in a way that would not be possible in New York or Paris or Los Angeles.

I can agree with that. When I welcome the students I say, "It's all up to you now. You have to take your life in your hands, knock shoulders, and introduce yourselves." I have a long list of stories where students have actually gone up to [pianist Evgeny] Kissin and asked for a master class. Gone up to [conductor] Zubin Mehta and asked for an audition. They've gone up to [conductor Valery] Gergiev and asked for an audition.
These summer festivals really fill a function. It's a moment of the year where you can really open yourself up. You can try to go a little bit farther, and you can interact a little bit more with people. I don't know if it's nature that invites it or the amount of young people around. We all need our networks; we all need to start somewhere.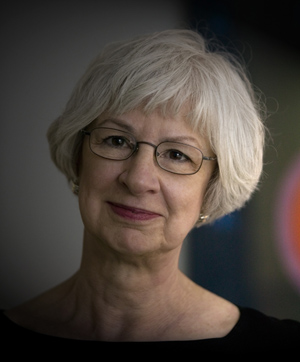 Not to be a fly in the ointment, but these days, even if students "start somewhere," there's no guarantee they'll get anywhere, given the job market.

What both Verbier and Aspen do first and foremost is give a really wonderful musical experience to these students. That's what they want. Our primary mission is to meet their enthusiasm with our enthusiasm for music.
But we also believe that the future for classical music is more entrepreneurship, more imagination, more initiative on the part of musicians.

I agree. What has become more and more apparent in the learning process, is that you have to add the reality part. Playing an instrument really well is not enough today. There are too many people out there. Nobody's sitting and waiting for another pianist or violinist to come around.
There's no East and West, there's no North and South. We have access to any market, any artist, anyone who is coming up. Today, you have to be pro-active for your career, to be aware of the tools you will needed to manage it. Apart from the musical side, we work with each of our students to give them an idea of how the world really looks.

It's important for them to see how personal drive really makes careers.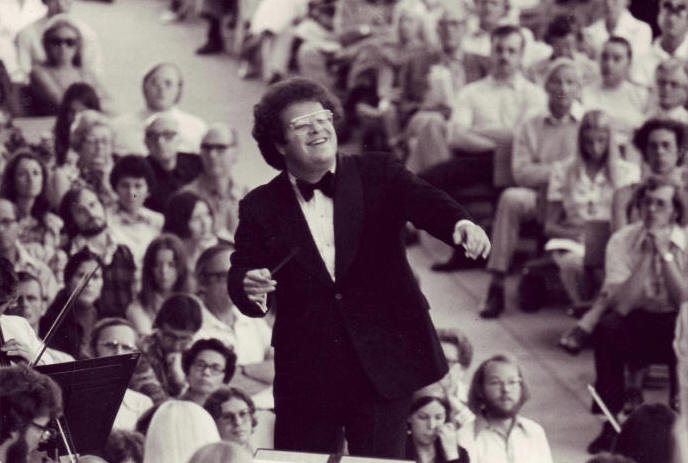 We now have 60-some years of history at Aspen. [Conductor] James Levine was a student in Aspen, [violinists] Joshua Bell and Gil Shaham. They talk to the students. They say, "I was you."
There's another aspect, too, and that is that all of the principal guest artists and conductors give master classes, so they're automatically hearing people. And, just as Martin said about the networking aspect, so many engagements have resulted from a conductor hearing a young pianist and saying, "Would you play with my symphony?"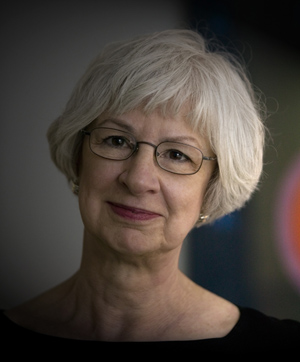 What is your ideal vision of a summer festival? What can it be, what should it be? What would be perfect for you?

The festival and the academy started together in 1994 so they have been running parallel since we started. But the philosophy of the festival for me was always to stimulate artists to either perform a piece they never worked on before or work with colleagues they never professionally worked with before. So every time you go up on stage there should be an element of risk-taking.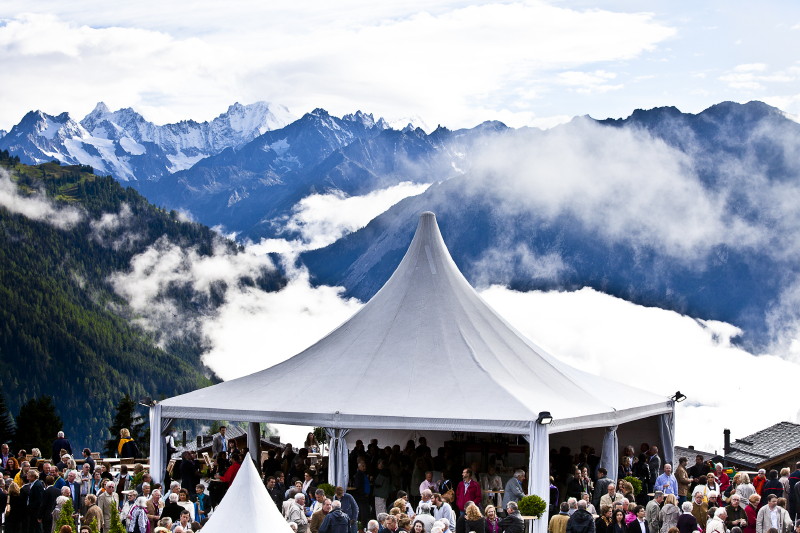 We hardly pay our artists any fees. Nobody comes to Verbier for the money. I always try to stimulate these artists artistically by coupling them with artists I know they are interested in. Most of them I've known personally for quite a long time, but I try to treat each artist very, very individually. For instance [pianist] Martha Argerich has been a steady guest at Verbier since 1997. I recently gave her a little speech. I told her that, looking back, I've been rather proud of what we've done together professionally. There were so many works she has learned for Verbier—Brahms, Schumann, Mendelssohn—that she later picked up in her repertoire. She is notoriously difficult to get to learn new work. She played for the first time with Kissin, with James Levine, with Gil Shaham, with Vadim Repin, with Maxim Vengerov, with lots of artists in Verbier. She really accepted the situation that everybody does it and she should do it, too.
For many artists, the satisfaction of coming to Verbier has been in meeting and working with colleagues they don't have access to elsewhere. In the winter season you're on a track, the calendar has been booked for two or three years. It doesn't give you very many windows to improvise. I feel for myself that that element has been the winning factor of what we're doing.

I love Martin's comment about risk-taking. We feel exactly the same way at Aspen. So many, many artists try music out at Aspen because they have a really wonderful and receptive audience. Gil Shaham was scheduled to play the complete Bach solo works for violin, and he said, "May I try them out at Aspen?"
Daniil Trifonov [the 23-year-old Russian pianist who has won major international competitions], a truly remarkable talent, made his debut at Aspen two summers ago. He was making all his U. S. debuts after winning the prizes and, understandably, he was being asked to play Tchaikovsky or Rachmaninoff everywhere. We said, "What would you like to play?" And he said, "Seriously?" We said, "Seriously." He said Mozart, the Jeunehomme [Piano Concerto No. 9 in E-flat Major, K. 271], not even the big Mozart concertos. It was a sensational performance, and we were so thrilled to present a debut artist in that way.
Aspen is a place where the audience is giving permission to the artists to do what they want to do, so we can do very adventuresome programming. Also, it should be fun, and everybody should feel relaxed. As Martin mentioned, some of the artists say, "I live in New York and all of these famous people live within 10 blocks of me. But I don't see them until I come to Aspen." It's just a very relaxed and sociable place.

I accompany the artists, follow them and try to be open. Gergiev has said, "Martin, I will come every second year, but you have to challenge me. I can do everything I want everywhere, but if you want me to come back, challenge me." I like that, building on these personal relationships.

I have the greatest admiration for Verbier. It has become a place of world importance and so much of that is Martin's connection to, if you will, the business of the wide world of music. We have no limit on how many summers a student may come to Aspen, and when a really great student says," I want to come back, but I've been accepted to Verbier," I always say, "Well, absolutely you must go. It's a remarkable experience and it should be part of your life."
---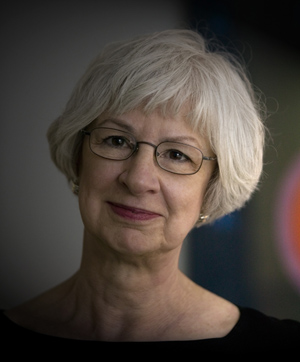 Wynne Delacoma is a freelance arts writer, lecturer, and critic whose outlets include the Chicago Sun-Times, Chicago Classical Review, and Musical America.com. Classical music critic for the Chicago Sun-Times from 1991 to 2006, she has been an adjunct faculty member at Columbia College Chicago and Northwestern University's Medill School of Journalism.



Copyright © 2021, Musical America