Movers & Shakers: Brent Assink
By Donald Rosenberg
December 3, 2013




They Speak. We Listen.
These are trend setters and influencers who are impacting the performing arts in important and lasting ways. Most have substantial
power by virtue of their positions; all wield it wisely and innovatively. Some are unafraid to let the world know of their accomplishments,
others prefer to work under the radar. Either way, they are the Movers and Shakers.
---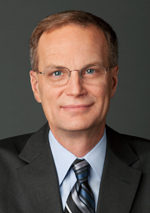 Brent Assink
Executive Director
San Franciso Symphony

Many of the initiatives Brent Assink has set in motion during his nearly 14 years leading the San Francisco Symphony have been picked up by others in the field: Keeping Score, the award-winning radio, TV, DVD, and interactive web site series hosted by Music Director Michael Tilson Thomas that has introduced millions to classical music; the launch of the ensemble's own label, SFS Media, in 2001, which accounts for seven of the orchestra's 11 Grammys; the revitalization of Adventures in Music, now part of the San Francisco public school curriculum for grades one through five; sfskids.com, a web site devoted specifically to the younger crowd; and much more.

Especially with the economic expansion prompting major development in downtown San Francisco, Assink is channeling much of his energy into capturing a larger audience. "There's more residential construction than since the 1906 earthquake," he says. "So what's happening is young, highly educated professionals are moving into the city, and the question facing our orchestra in this particular environment is, how do we become a part of their lives?"

He also is sensitive to the Bay Area's ethnic communities, launching such programs as the Día de los Muertos (Day of the Dead) community concert and celebration, the Chinese New Year Concert, as well as Community of Music Makers, a program for amateur musicians.

Assink, 56, runs an institution with a budget of $72 million that, like most of its major-league peers, has posted deficits for the past four years; it also weathered an 18-day strike last season. But he says there has never been talk of compromising the artistic product: "The orchestra here is generally seen as playing better than ever before, and that has been reflective of the way in which we've been attentive to making ourselves irresistible."



Copyright © 2021, Musical America