Another New Wrinkle for Classical Recordings: The App
By Susan Elliott
October 31, 2013




Touch Press has come up with three, one of which has already scored 680,000 downloads
The iTunes app store has existed only since 2008, but apps could well be The Next Big Thing for classical recording. At a time when the approach for creating, distributing, and marketing classical recordings has become fragmented and puzzling—and the need to appeal to additional audiences continues to mount—apps are starting to provide at least one solid path.
"The real beauty of this medium is that it can provide a guide for getting into a subject that is difficult to grasp," says Touch Press CEO and Founder Max Whitby. And since classical music is often relegated to the "difficult to grasp" category, the app could be the ideal way in.
Touch Press was one of the first companies to recognize (and capitalize on) the app's potential for interactive learning. Its first, The Elements (now available for Mac, PC, and iPhone), was issued in 2010, just about the time when the iPad first hit the market. "Apple found it extremely useful in explaining what the iPad was," says Whitby of the illuminating dissection of Theodore Gray's book of the same name. ("I give you here a catalog of everything you can drop on your foot," Gray writes in the introduction.) So useful that Apple loaded it onto all of its iPads. Users could download the first few minutes for free, and if they wanted more they paid for it.
Touch Press by now has 17 apps, three of which are about classical music, with more on the way. "Classical music is an area where we can use the iPad to provide layers of explanation and interpretation on top of the performance itself," says Whitby. As pointed out in The Best App Yet.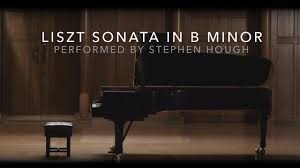 The Liszt Sonata is a stunning example of that combination of interactive education and entertainment. So too is Beethoven's 9th Symphony, issued last May and offering four full-length, wildly different Deutsche Grammophon recordings of the work, conducted by Leonard Bernstein, Herbert von Karajan, Ferenc Fricsay, and John Eliot Gardiner. Like the Liszt app, in addition to analysis and history of the work, you can follow the score, either on the composer's original manuscript or on a "Beatmap," a graph that displays which instruments are playing which parts of the work as you listen. You can also switch among the different interpretations at the same point in the music. Fascinating stuff.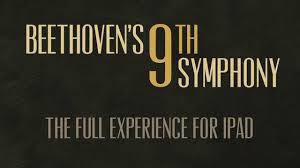 The Beethoven app has been downloaded 680,000 times. The download is free for the first two minutes; to unlock the rest of the features the cost is $14. Typically, about five percent of the free downloads get converted, says Whitby.
Esa-Pekka Salonen and the Philharmonia Orchestra recorded Touch Press's first classical app,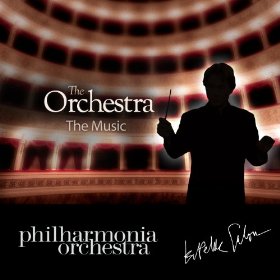 The Orchestra, issued in December 2012. There are eight works by composers from Beethoven to Salonen himself, and each has virtually all the same features as the two newer apps, including running commentary, program notes, and graphic features such as an interactive keyboard.

With music education programs being eliminated at an alarming rate, the classical music app looks to be a highly promising medium,
combining education with interactive entertainment in a high-tech package. Cool.



Copyright © 2021, Musical America