The Distribution Maze; Bring a Compass, Part II
By Phil Sommerich
October 31, 2013




III. Going it alone, but signing with a distributor
Companies such as Naxos and Harmonia Mundi offer multiterritory distribution; there are also myriad regional or singleterritory distributors.
Pluses
Synergy: Your recordings are marketed and distributed alongside those of established labels and their artists.
Local knowledge: These companies know—or should know—their territory.
Minuses
Cost: Distributors take between 25% a 40% osales revenue; most expect a regular flow of saleable repertoire.
Control: You are reliant on the distributor for marketing and image-making.
Risk: If the distributor goes bust, you are likely to lose any stock and sales revenue it holds.
IV. The Combo: Going it alone, but sharing the risk
Several businesses offer to let you retain control of your music without having to take on the intricacies of the recording business.
Some examples:
Avie: Probably the first in this field, launched in 2002 by Melanne Mueller, former oboist and marketing expert, and Simon Foster,
legendary A&R man. Avie turned the traditional industry model upside-down, with (vetted) artists covering all production, distribution, marketing, etc. costs up front, and Avie taking a commission on sales, usually 20-30%.
With 300 releases and about 50 artists currently recording with it, Avie operates from the U.K. and U.S. and distributes digitally via
The Orchard (see "Aggregators" below) and—unlike some emulators—works with streaming sites such as Spotify and YouTube. Foster notes that recordings are the "main promotional activity they [artists] undertake." Any sales revenue is secondary.
MSR Classics: Run by former musician and veteran of EMI and PolyGram Robert LaPorta, MSR takes a project from master tape to distribution with promotion for less than $5,000. Artists retain ownership of rights and the 1,000 CDs initially produced, a portion of which go to Amazon, Albany Music Distribution, and foreign distributors, while the majority are usually sold by artists at concerts.
Digital distribution is established through The Orchard. Among MSR's 400-plus releases are some ambitious projects, such as James Brawn's nine-disc Beethoven piano sonata cycle and Barbara Harbach's 12-disc survey of Antonio Soler's harpsichord sonatas.
Signum Records: Signum offers production, marketing, and distribution services. With a revenue share of $6.50 per CD, artists can break even with sales of 2,000. There are no exclusivity demands. "We are quite happy if our artists record with other labels," says Managing Director Steve Long. The King's Singers and early music ensemble Tenebrae are among those to have done so. Streaming has become a major source of income—Long says revenue from Spotify exceeds that from Amazon downloads—and YouTube is also providing significant cash flow.
Magnatune: Set up by online entrepreneur and amateur lutenist John Buckman in California, Magnatune works on a 50/50 split of revenue basis, based on how much of your music its subscribers download. Its web site boasts 1,423 albums from 592 artists, mainly in early music, jazz, and rock. Even with that many, Buckman says he only accepts about three percent of the tapes/flash drives/etc. he is offered.
He demands "as good a sound as you'd expect from a major label'' but also insists on ''memorable melodies." Four years ago he
switched from a conventional download model to $15-a-month, all-you-can-eat subscriptions. A fast-growing revenue source is offshoot iLicenseMusic with demand from film, games, and—in particular—YouTube video makers.
Pluses (of the Combo)
Control.
No distraction.
Minuses
Revenue: Enabling companies want a slice of the cash.
Expertise: These firms may have strengths in one area—production, marketing, or distribution—but less in others.
The Distribution Maze: Part III
---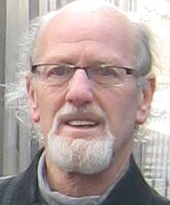 Australian-born, U.K. resident Phillip Sommerich has been writing about the entertainment and media sectors for nearly 35 years with an emphasis on classical music. He is the recording industry correspondent for Classical Music magazine and has written for Billboard, Music Week, Music & Musicians, BBC Music magazine, the Guardian newspaper, and others



Copyright © 2023, Musical America