Mobile Solutions: eighth blackbird
By Nancy Malitz
May 30, 2013




eighth blackbird
$40, two sites, sweat equity, and WordPress
Issue: The contemporary sextet eighth blackbird is widely known through its recordings and has a sizable fan base, but it wanted to "shift from being almost a rock band mentality to an institution that could grow and stabilize and extend our reach," according to Managing Director Jen Richards. The group wanted a new web site that reflected its sense of style. As office manager Kyle Vegter put it: "Our entire generation grew up on MTV. Appearance matters."
Mobile factor: All members of the group are heavy mobile users and believe their fans are also. "I assume everyone does both. I know I do," said Vegter, who also is a composer, sound designer, and producer. "If I'm on a train or bus, which I am a lot of the time, I'm checking everything on the phone. I get really annoyed with sites that are not user friendly." The group's original thought was to design a onesize-fits-all responsive web site that would work fluidly across all mobile devices.
Group clarinetist Michael J. Maccaferri led the search through a vast array of free and nearly-free design templates called "themes," and add-on tools called "plug-ins," in the WordPress blog world. WordPress powers about 60 million web sites worldwide and has many do-it-yourselfers in an open-source environment that encourages sharing.
Challenge: The theme Maccaferri initially chose was called Responsive. "It was very flexible," said Maccaferri. "But although it solved the burden of what we wanted it to do for the web site, it didn't quite render well among all platforms, even though it was intended to work that way. It was OK on the iPhone, but on tablets there were big problems. The menus were not registering correctly, and it wasn't scrolling as it should."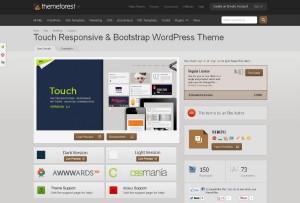 Solution: Two sites, not one. "When we stumbled upon the Touch theme we decided we would use it for mobile," said Maccaferri. "It maintained that same cool white look the main site had. We didn't try to make the themes exactly identical, but they are close, and the way you can get between the pages takes advantage of what the various handhelds can do." They then added a plug-in, called AnyTheme, which is a mobile theme "switcher" that detects your browser and sends you to the right site.
Cost: The WordPress choices cost a total of $40. Both Vegter and Maccaferri had previous experience with WordPress, and they got the project done in about a week of solid work. "It took a little bit of trial and error to get it right," said Maccaferri, who studied computer programming in school, as he put it, "way back in the '90s. My computer skills are ancient for all intents and purposes. I have had to learn all these new things."
Steppenwolf Theater Company: $400,000, web redesign, link to Tessitura via CloudTix
Brooklyn Academy of Music: Pro bono web site overhaul plus mobile ticketing
Houston Symphony: 100th anniversary web redesign uses consultant plus InstantEncore app for ticketing
---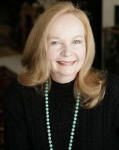 Nancy Malitz is the publisher of ChicagoOntheAisle.com. She has been writing about the intersection of the arts and technology most of her career. She developed some of Gannett Media's first newspaper web sites and worked on strategic projects for media change.



Copyright © 2018, Musical America