Competitive Fundraising: Video Gamers Fight against Cancer
By Heidi Waleson
April 2, 2013




Slackers? Hardly.
Speed Demos Archive hosts fundraising extravaganza

One organization has found the path to a donor's heart (and money) through a field of machine guns and a nest of flesh-eating zombies.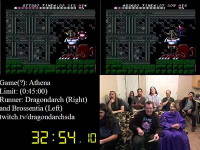 Speed Demos Archive (SDA) is a web site whose participants are devoted to speed runs; that is, completing video games as quickly as possible. In January 2013, SDA's third annual "Awesome Games Done Quick" marathon, a six-day extravaganza, raised more than $448,000 for the Prevent Cancer Foundation. This accomplishment was nearly double the group's goal, according to Liona Chan, a spokeswoman for the Foundation.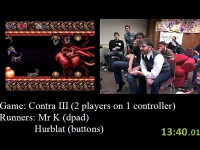 "This is an unexpected group, one not usually associated with charity," said Chan. "This defies the stereotype of video gamers as slackers and shows how they can come together for a great cause." SDA also does smaller marathon fundraisers for other charities: coming up is "Summer Games Done Quick 2013."
The contestants gather at a pre-chosen location and the events are streamed live across the Internet, with as many as 30,000 people observing them online at any one time. The observers give as they watch:
This year, 9,000 donors made 16,000 donations, most under $20.
Triggers to prompt donations include prizes and the ability to namea game character or direct a player's path through a game. Forinstance, donors were entered in a drawing to receive a Mariothemedprize during a series of Mario games.
Donors are also given the chance to share personal stories abouttheir experiences with cancer: these comments, submitted withtheir donations, are read aloud.
Impressive Traffic
According to Mike Uyama, who organizes the events, "This year, we had a new problem: our goals were hit so quickly that we had to come up with new ones."

Uyama starts work on an event six months in advance and gets the word out through the site's community. SDA's home page has 10,000 page views a day; the game forums get 500 to 1,000 daily visitors as well as the traffic on Facebook, Twitter, and Twitch, the streaming service carrying the events.

In January 2013, more than 100 expert video gamers gathered at the National 4H Center in Bethesda, MD, where they completed more than 100 games—each of which take anywhere from 10 minutes to 10 hours. Observers around the world tuned in to the marathon's live stream to watch these experts navigate their games. Uyama said there were an average of 25,000 to 30,000 people watching at any one time; even in the wee hours of the morning, viewership never dropped below 15,000.

How Columbia University Raised $7 Million Online in One Day
Wearing Your Cause on Your Face



Copyright © 2022, Musical America