It's About Time, Part I: A Conversation with the USCIS
September 27, 2012




Following is an interview with the USCIS by Heather Noonan, VP for Advocacy for the League of American Orchestras, representing the field of performing arts. Noonan—who directs her questions to USCIS Public Affairs Officer Claire Nicholson and Press Secretary Christopher Bentley—is the field's expert in navigating the tricky waters of the visa process. She was also instrumental in creating ArtistsfromAbroad, an indispensable tool for
U.S. presenters, managers, agents, etc. seeking to bring foreign artists to these shores.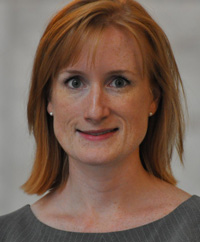 Heather Noonan: USCIS has made a public commitment to improve the time frame for processing O and P visa petitions, with a target of 14 days. Without the premium processing fee of $1,225, what are the average processing times now, and how can petitioners stay informed of the time frame they should be prepared to accommodate?
Claire Nicholson: Both of our service centers, Vermont and California,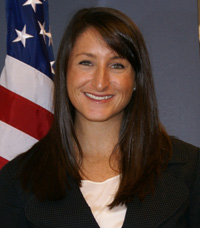 are reporting 14-day processing times, but that is contingent on information from the petitioner being complete. Requests for evidence [further proof of an artist's extraordinary ability, e.g.] may need to be sent out. That may cause a little bit of delay. [Editor's note: Processing times have decreased dramatically in the last two years—it used to take 90 days and longer to secure an O or P visa. While USCIS makes claim to a 14- day turnaround, we hear from the field that it often takes longer, in some cases 90 days.]
Noonan: It's encouraging to hear you say that, Claire. Don't processing times fluctuate based on the volume of petitions received at the service centers? For most petitioners, the simplest way to get a grasp on those processing times is to go to the USCIS web site where you post the average processing times. We've seen that the times posted are sometimes two or three months out of
date, especially toward the end of the year, when there's always a time crunch. So what can folks do to get the best sense of timing since there is some fluctuation?
Nicholson: Their best bet to enable a 14-day time frame is to make sure their application is complete.
Noonan: Once a petitioner files to Vermont or California; if they have questions they're directed to your customer service center. Often their questions have to do with the time frame. They might call and the 14 days have expired. Can you just walk us through the appropriate steps?
Nicholson: If you're unable to get answers to your questions from the web site, you can call our national service center line: (800) 375-5283. It's set up like a phone tree with an audio recording, 24/7. We also have customer service representatives who can walk you through the process. They are trained to answer your questions. If you don't receive a response in 30 days, you can
actually email the appropriate center for help. If there's a time crunch, I recommend emailing.
Noonan: Some petitioners have found that when they contact the customer service line, the customer service reps are not able to look at their case and intervene unless it has exceeded the current average processing time [posted on the web site]. If the web site says they're currently averaging 14-day processing times for O and P petitions, and that time hasn't yet passed, the customer service reps usually say, "We can't look at that case until you're outside that 14-day time frame."
In other words, the information they get is only the same as what they can get online: and that is that their case has been received or approved. The customer service rep can't go any farther than that until the 14-day time frame is exceeded. That's even part of the phone tree dialog.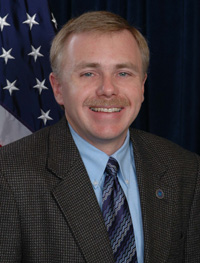 Christopher Bentley: The protocol is, if you exceed the 14-day period, that's when the reps can take a good hard look at the case and answer specific questions. They deal with some six million cases a year; we don't have the resources to [process petitions] any faster than 14 days. But as a general rule of thumb, if your case has been pending longer than that, give us a holler because we want to be able to tell you where that case is.

We can't reiterate this enough: the application must be complete. Take enough lead time to ensure that and to provide all the information requested.

Noonan: Do you have any inside tips?

Nicholson: Yes. Make sure the application is complete and allow plenty of time.

Noonan: What are some of the most common errors?

Nicholson: Forgetting a signature, not having the right fees, leaving a field blank. It's more human error than anything—and not just with O and P applications; across the board.

Bentley: And watch out for acronyms. We don't know the arts and entertainment field like you do. What may be a common venue or common event in your industry would be something our adjudicators might look at and not have a clue as to its significance. We need evidence of the importance of that event or venue to make sure it meets the criteria to be classified as an O or P. A person looking at your application is the same person looking at a heart and lung specialist or microbiology researcher, or an athlete of extraordinary ability, for instance. It's a wide range of people.

Noonan: Perhaps the best way for people to provide that kind of detail is in the cover letter to their petition. Here, the petitioner can put things into context, as opposed to just filling in the blanks.

Bentley: Yes, and more is always better than less. The more information that helps establish the eligibility of both the beneficiary and the petitioner, the better.

Noonan: The line and the judgments that are made about who qualifies for O and P status can be very blurry. What artists are typically engaged in the U.S. and how can they best make their case in the petition process?

Bentley: The word "typically" is irrelevant. For instance, just because something was eligible once or seems to fit a pattern similar to what was approved at one point in time doesn't guarantee it will be approved again. It's always a case by case. We have to focus laser vision on the petition that's in front of us, on the venue that's asking, on the particular individual being petitioned for. The final decision is based on all the evidence provided under immigration law. That is what determines what can or cannot be approved from our side of the house and is then passed on to consular affairs.

There really are no typicals when it comes to immigration. Everything is very specific.

Noonan: The dream of the arts community is that there could be some kind of "frequent traveler" plan for navigating both USCIS and consular processing for artists. As it stands, we have to start at square one each and every time we go through the process[es].

Bentley: If you are a venue that is frequently petitioning for O or P visas for individuals to come into the U.S. and perform in your venue, you're going to have an established track record of what has worked in the past.

Noonan: So you're saying that petitioners can expect a certain level of consistency in the response that they receive from USCIS Service Centers?

Bentley: Yes. But it's a case-by-case determination. Noonan: But that hasn't always been the experience of petitioners, because you've got real humans processing these cases, and their interpretations may vary. Two people may be looking at the same petition and come to a different conclusion.

Bentley: True enough. But don't forget that there's an appeal process.

Noonan: I see some of your applications can be done online. When will you expand that to O and P visas?

Nicholson: It is our goal to migrate the system into O and P but there is no schedule yet.

Bentley: That will add to efficiency. We're also going to set up some kind of frequent usage system. A venue will be able to create an account through which all future inquiries can be processed. That will eliminate having to fill in the same information on the I-129 form over and over again. We have no time frame for that; we're just looking into it at this point.

Noonan: It used to be that, once the petition was approved, the artist had to physically bring his or her original hard copy of the approval notice to the consular location where they were being interviewed, in order to get the visa stamped into their passport. We've been informed now that that is no longer necessary because the approvals are electronically communicated to the State Department. Can you tell us a little bit about how that communication happens between USCIS and the State Department? It seems as if some of it happens in the hard-copy, paper environment and that some of it is electronic. It's a grey zone for a lot of petitioners, especially when it's really close to the wire and they're about to leave the country and have only a few days to navigate that consular process. Their question is, "I got my approval, when can we start the next step?"

Bentley: Typically, once the petition is approved by USCIS that information is shared with the National Visa Center, and from there the State Department takes over. And we can't comment about that. That's going to be a great question for your interview with the State Department. As to getting down to the wire, I know we sound like a broken record, but it's so important to work ahead of time as much as humanly possible.



Copyright © 2023, Musical America