Winners Tell Their Stories:
Christine Goerke
By Eugenia Zukerman
May 1, 2012




Christine Goerke, Soprano
Recipient of the 2001 Richard Tucker Award
New York, NY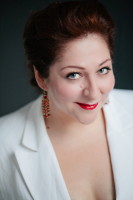 What was the atmosphere at the Competition? Did just being there help your career?
There are different award levels at Tucker. For study and career grants, auditions are required. I auditioned for and won the Richard Tucker Career Grant in 1997, and then won the "big" one four years later. The atmosphere for the auditions was so collegial and encouraging. The Tucker Foundation is very proud of its winners, keeps in touch with them, and makes them feel they're a part of "the family." In my fledgling years, competitions helped my career in a financial way. My winnings helped pay for lessons, coachings, and concert gowns.
How did winning impact your career?
It's a surprise to win the Tucker—it's the big one. You are nominated by people in the business, and by colleagues who say you're worthy of it. When Barry Tucker called me to say I'd won the Tucker Award, I blurted, "Holy shit!" He and I still laugh about it. I didn't even know I was nominated. It was a great honor and it did a lot for my career.
Why did you enter the Competition?
The Tucker Award is in a league of its own. It's conferred, not won through competing. I had been through a number of competitions previously, to which teachers had told me I should apply. Whether or not you feel ready for a competition doesn't mean that you are. As a singer you rely on the ears in front of you, and I had a great support team—great teachers and coaches. I would pick up the Musical America Directory and look up vocal competitions. If I was eligible I'd send in an application. I did that for a couple of years, and once you start winning, people get wind of you.
How did you prepare?
I relied on teachers who helped me find the right arias to sing, who made sure my languages were proficient. In a competition you have to do well with all aspects. The judges are looking at your stage presence, listening to your diction, the qualities of your voice. It's different from a concert or opera. You have to get out there and show them in ten minutes what you have two hours to demonstrate in an opera. I remember being told not to be so friendly at the auditions, but I felt that these people should see who I am. I think you need to be yourself because if you're not distinctive then you have no chance.
What are your thoughts today about competitions?
Even if you walk away without a check in your hand, you will have performed for people who are part and parcel of the music world, who have contacts. Absolutely, I would advise young singers to go the competitions route. I would say, "Turn to Musical America and apply!"
---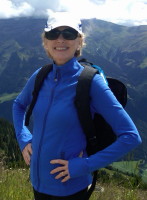 Eugenia Zukerman, flutist, is also a writer, arts administrator, TV journalist, educator, and Internet entrepreneur ( ClassicalGenie.com). In demand worldwide as a soloist with orchestras, as a recitalist, and as a chamber-music player, she has recorded more than 20 CDs. As a writer, she has published two novels and two non-fiction books, and from 1998 to 2010 she was the artistic director of the Vail Valley Music Festival in Vail, Colorado. In the summer of 2011 she performed at the Verbier Festival in Switzerland, where she also created Eugenia Zukerman's Verbier Vlog for MusicalAmerica.com.

Additional Winner Stories
Joshua Weilerstein, violinist/conductor

Nadja Salerno-Sonnenberg, violinist



Copyright © 2023, Musical America