Winners Tell Their Stories:
Emanuel Ax
By Eugenia Zukerman
May 1, 2012




Emanuel Ax, Pianist
Winner 1974 Arthur Rubinstein International Competition Tel Aviv, Israel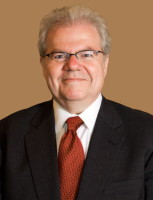 Why did you enter the Competition?
At age 25, I had just been taken on as a Young Concert Artist and I was already playing concerts. I entered the first Rubinstein competition because Arthur Rubinstein was a hero to me, as to so many others of my generation, and a competition named after him was an irresistible draw.
How did you prepare?
There were a lot of required pieces for the competition, so I practiced a lot, and I was lucky that [Young Concert Artists Director] Susan Wadsworth got me chances to play recitals in various places. That made all the difference because the more performance opportunities you can get, the better you'll play. I tried to think of the Competition as more a matter of playing my best and not worrying about being better than someone else. I have always thought of a competition as buying a lottery ticket. Of course you have to be prepared, you have to play your very best, but there are always many deserving winners. Whoever wins has the lucky lottery number.
What was the atmosphere at the Competition? Did just being there help your career?
The participants were pretty collegial. I didn't feel much hostility and in fact I made some good friends with whom I still keep in contact. I feel that what really matters isn't winning or losing, but getting a chance to play, to be noticed, to get concerts. If you're lucky enough to be heard, even if you're eliminated in the first round, someone may like you and want to help you.
How did winning impact your career?
Let's remember that in 1974 it was a very different world for performing. In those days, winning a well-known competition guaranteed you a number of opportunities that are not always offered today. At the first Rubinstein Competition, RCA was going to offer a record contract to the winner, no matter who it was. The Hurok office [since evolved to what is now Opus 3 Artists] said they'd take on management of the winner, no matter who it was. So my win certainly accelerated my career.
What are your thoughts today about competitions?
There's so much talent right now, that it's good for people to think about what they can do outside of competitions to make themselves interesting performers, to look for ways of becoming a musician without taking the road of competition. Today it's hard to get exposure, and that's what we're after—it's not about winning or losing. It's about getting started on a career, and for that, you need luck. That's just how it is.
---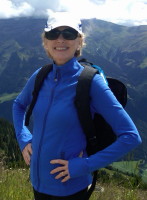 Eugenia Zukerman, flutist, is also a writer, arts administrator, TV journalist, educator, and Internet entrepreneur ( ClassicalGenie.com). In demand worldwide as a soloist with orchestras, as a recitalist, and as a chamber-music player, she has recorded more than 20 CDs. As a writer, she has published two novels and two non-fiction books, and from 1998 to 2010 she was the artistic director of the Vail Valley Music Festival in Vail, Colorado. In the summer of 2011 she performed at the Verbier Festival in Switzerland, where she also created Eugenia Zukerman's Verbier Vlog for MusicalAmerica.com.

Additional Winner Stories
Joshua Weilerstein, violinist/conductor

Nadja Salerno-Sonnenberg, violinist



Copyright © 2023, Musical America