---
MA 30 The Influencers: David Srebnik

Classical Music Program Director
Sirius XM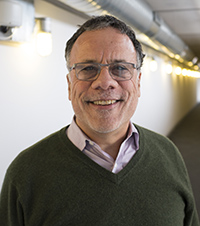 As classical music program director of commercial-free Sirius XM satellite radio since 2010, David Srebnik has been sharing his passion for music (and his insider's knowledge as a onetime professional clarinetist) with millions of listeners. With his extensive background as a producer and program director in public radio, Srebnik today works out of facilities in Washington, DC. He's been known to say that the only thing greater than playing music is listening to it. "I like the music to flow naturally from piece to piece," he says.
But his programming also is known for its delightful unpredictability. On one show, Srebnik played Debussy's La Mer, following it not with another water piece, like Ravel's Jeux d'eau, but with Enescu's Konzertstück for Viola and Piano.
Responsive to his audience, Srebnik programs the requisite warhorses, like Mendelssohn's Violin Concerto or the Pachelbel Canon (there are always listeners who are hearing it for the first time, he reckons). But he also makes room for relatively obscure composers' works, like those of Frenchwoman Cécile Chaminade (1857-1944) and Italian composer Agostino Steffani (1654-1728). Contemporary composers and artists also get a hearing, with pieces by Jennifer Higdon, Kenneth Fuchs, and Bryce Dessner and performances by the string trio Time for Three or even Mumford & Sons.
On his in-depth interview program, Virtuoso Voices, Srebnik talks with major performers like Yo-Yo Ma, Hilary Hahn, and Gustavo Dudamel. He believes strongly that radio remains an effective storytelling medium. His advice for anyone in the business of trying to engage a new generation of listeners is, "We can't force classical music on new audiences or young audiences. Sometimes, they have to discover it by accident."
And, he adds, "we need to better plan those accidents."

WHO'S BLOGGING


RENT A PHOTO
Search Musical America's archive of photos from 1900-1992.