---
Rising Stars in...Orchestra Leadership

Lisa Dixon
Executive Director, Portland Symphony Orchestra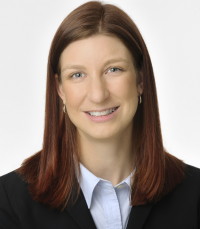 In recent years, Portland, ME, has welcomed a wave of locavore restaurants, urban farms, and warehouses-turned-galleries featuring local artists. Lisa Dixon wants the city's Orchestra—now nearing its 90thanniversary—to be part of this cultural rebirth. Since her arrival in 2010, she's sought to put a more welcoming face on this oncetroubled group. A new annual "Discovery" concert that features $10 tickets last year drew 1,900 people to the orchestra's home base in Merrill Auditorium, 60 percent of whom were first-time attendees. In October, the symphony hosted a free season kick-off party at One Longfellow Square, a downtown venue that normally presents pop and folk acts.
Dixon came to Portland from the Memphis Symphony Orchestra, which she joined in 2008 as director of operations and community engagement. She was promoted to COO within a year's time, having developed a series of highly successful community partnerships. A graduate of the League of American Orchestras' Management Fellowship Program, she apprenticed in assorted posts with the Boston and North Carolina symphonies after earning a BM in clarinet performance and music education from the Eastman School of Music.
A native of Minnesota, Dixon arrived in Portland when the Orchestra was emerging from a highly troubled period; she credits her predecessor, Ari Solotoff (who moved on to the Philadelphia Orchestra) with setting the PSO on the right path. Her priority, aside from staying the course financially, was creating a three-year strategic plan that focused on "being an active part of community life." The orchestra has sent brass quintets to games of the Portland Sea Dogs, a minor-league baseball team, and Dixon has encouraged Music Director Robert Moody—whom she first met in Memphis—to keep accessibility in mind, not so much in programming but in pre-concert talks and in engaging with the locals. Her success is borne out in the Maine Sunday Telegram's recent description of Moody as being "clearly comfortable" in his role as "classical music's local go-to guy." At 31, Dixon believes her relative youth can be an asset in speaking to potential audiences. "It's just trying to get out there and behave the way we want to be perceived."

WHO'S BLOGGING


RENT A PHOTO
Search Musical America's archive of photos from 1900-1992.