---
MA's Free Guide to (Mostly) Free Streams, June 7-14
We will be updating this list weekly. Please note that all times are given in U.S. Eastern Time (ET). To calculate in other time zones or counties, British Summer Time (BST) is currently five hours ahead of ET and Central European Time (CET) is currently six hours ahead. U.S. Central Daylight Time (CDT) is one hour behind ET. Mountain Time (MT) is two hours behind ET, while Pacific Time (PT) is three hours behind. Contact editor@musicalamerica.com.
Classical music coverage on Musical America is supported in part by a grant from the Rubin Institute for Music Criticism, the San Francisco Conservatory of Music, and the Ann and Gordon Getty Foundation. Musical America makes all editorial decisions.
---
** Highly recommended
Monday, June 7
** 8 am ET: Wigmore Hall presents Sophie Bevan & Ryan Wigglesworth. The British soprano's recital brings two song cycles by French Romantic composers. Debussy's Wagnerian influence can be felt in his settings of poetry by Charles Baudelaire. Berlioz's six settings of Théophile Gautier poems, Les nuits d'été, were composed for piano and voice and later orchestrated by the composer. Register, view here and on demand for 30 days. LIVE
** 12 pm ET: Boston Early Music Festival presents Ensemble Correspondances. Sébastien Daucé directs Ensemble Correspondances with mezzo-soprano Lucile Richardot in a program entitled "Perpetual Night: 17th-century Ayres and Songs". Recorded December 8, 2020, at Théâtre des Bouffes du Nord, Paris, France. View here.
1 pm ET: IDAGIO Global Concert Hall presents The First Gala Concert of the Philharmonie de Paris. Khatia Buniatishvili is joined by Sabine Devieilhe, Angélique Kidjo, Edgar Moreau, Jean-Guihen Queyras, and other surprise guests along with the Orchestre des Jeunes Démos for a program of music by Gounod, Liszt, Rachmaninov, Franck, Dvorák, and more. All proceeds will be donated to the Démos project. Tickets from $13. View here. LIVE
1:30 pm ET: Bergen International Music Festival presents Johannes Weisser. Norwegian baritone Johannes Weisser performs Schumann's best-known song cycle, Dichterliebe, Mahler's Rückert Lieder, and songs by Grieg, with pianist Christian Ihle Hadland. Tickets $30. View here until June 23.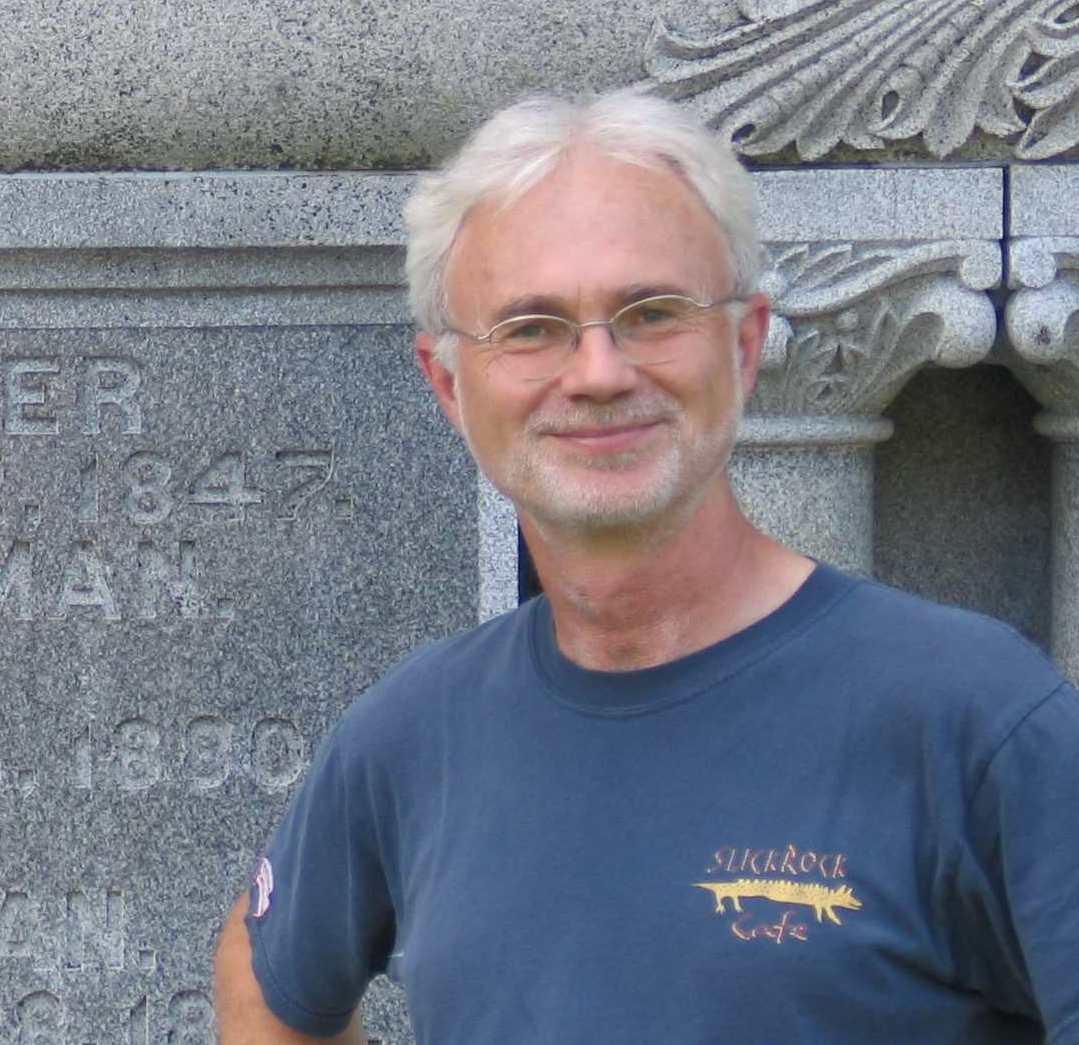 3 pm ET: Bergen International Music Festival presents Luna Lab. Curated by Missy Mazzoli, BIT20 Ensemble from Bergen performs several compositions emerging from Luna Composition Lab, written by American composers aged between 15 and 20. The program also includes Enthusiasm Strategies, written by Mazzoli for the Kronos Quartet and their Fifty for the Future project, and Shaker Loops by John Adams[pictured] Tickets $30. View here until June 23.
** 5 pm ET: Spoleto Festival presents Chamber Music Program VII. Geoff Nuttall hosts highlights of the festival's daily chamber music program including the premiere of Osvaldo Golijov's Milonga with Alisa Weilerstein, cello and Inon Barnatan, piano, and the third movement of Beethoven's Septet in E-flat, Op. 20. Written during the pandemic for cellist Alisa Weilerstein, Milonga stems from a melody made famous by violinist Jascha Heifetz, which Golijov reimagined and reconfigured, using it as a basis for a milonga—an Argentinian ballroom dance. View here until June 18.
6 pm ET: Mezzo Margaret O'Connell sings Max Lifchitz's delightful cycle Forget Me Not with the composer at the keyboard. Flutist Lisa Hansen plays Lifchitz's Mosaico Latinoamericano and romantic miniatures by the Mexican master Manuel M. Ponce. Jazz-inspired works by Harry Bulow (Mixed Motives), Katrina Krimsky (Elise's Dream); and Sarah Wallin-Huff (DodecaFunky) round out the program. Further info here. View program here.
7:30 pm ET: Met Opera Streams presents Verdi's Rigoletto. Starring Diana Damrau, Oksana Volkova, Piotr Beczala, Željko Lucic, and Štefan Kocán, conducted by Michele Mariotti. Production by Michael Mayer. From February 16, 2013. View here and for 24 hours.
7:30 pm ET: Chamber Music Society of Lincoln Center presents Inside Chamber Music: Mozart's String Quartet in C, Dissonance. Bruce Adolphe is joined by Calidore String Quartet to examine Mozart's String Quartet in C, K. 465, Dissonance. The opening Adagio was so extraordinary and shocking for its time that several composers attempted to "correct" Mozart's "errors" and Haydn remarked, "If Mozart wrote it, he must have meant it." Adolphe takes a close look at the Adagio, the so-called corrected versions, and also the brilliant Allegro that follows. Tickets $15. View here and on demand for one week.
7:30 pm ET: Pittsburg Symphony presents Joshua Bell plays The Four Seasons. Bell returns to Heinz Hall as both violinist and leader in a program that begins with Vivaldi's The Four Seasons, in its entirety. The orchestra's cello section is featured in Piazzolla's "Primavera Porteño" (Spring) from The Four Seasons of Buenos Aires, and Chopin's Nocturne in B-Flat Minor is performed in a new arrangement for Bell, cello ensemble and harp. In honor of the Piazzolla centenary, the program closes with "Verano Porteño" (Summer) from The Four Seasons of Buenos Aires. Tickets $15. View here until June 20.
8 pm ET: Boston Early Music Festival presents Doulce Mémoire: Leonardo da Vinci: The Hidden Music. The legendary Renaissance polymath was a highly regarded improvisatory musician in his time and even invented new instruments. While none of his own compositions have survived, director Denis Raisin Dadre has crafted a selection of Renaissance musical masterworks that he feels are evocative of the Leonardo's paintings. Recorded at Château du Clos Lucé, Amboise, France. Tickets: $10. View here.
8 pm ET: Festival Casals presents Trío Sanromá. Trío Sanromá (Francisco Cabán, violin, Luis Miguel Rojas, cello, and Diana Figueroa, piano) play Quiñones's Folié, Beethoven's Piano Trio No. 4, Op. 11, Gassenhauer, Mendelssohn's Piano Trio No. 1, Op. 49, and Del Águila's Tango Trio. View here and on demand.
Tuesday, June 8
1:30 pm ET: IDAGIO Global Concert Hall presents Philharmonisches Orchester der Hansestadt Lübeck: Mozart & Beethoven. Stefan Vladar and the Philharmonisches Orchester der Hansestadt Lübeck perform from the Musik- und Kongresshalle in Lübeck, filmed in April 2021. Program: Mozart's Piano Concerto No. 23 and Beethoven's Seventh Symphony. Tickets from $8. View here until June 22.
3:30 pm ET: Dallas Symphony presents Handel, Haydn & Mendelssohn. Peter Oundjian conducts with violinist Vadim Gluzman in Glinka's Overture to Russlan and Ludmilla, Prokofiev's Violin Concerto No. 2 in G minor, and Stravinsky's The Firebird Suite (1919). View here.
7 pm ET: Buffalo Philharmonic Orchestra presents Mahler & Mozart. JoAnn Falletta, conducts the BPO with clarinetists William Amsel and Patti DiLutis and tenor Kyle van Schoonhoven. In Aaron Jay Kernis's Elegy, For Those We Lost, Krommer's Concerto for Two Clarinets in E-flat, Mahler arr. Schoenberg Lieder eines fahrenden Gesellen, and Mozart's Symphony No. 36, Linz. Tickets $10. View here until July 8.
7:30 pm ET: Nightly Met Opera Streams presents Gounod's Faust. Starring Marina Poplavskaya, Jonas Kaufmann, Russell Braun, and René Pape, conducted by Yannick Nézet-Séguin. Production by Des McAnuff. From December 10, 2011. View here and for 24 hours.
8 pm ET: Boston Early Music Festival presents Cinquecento: Jean Richafort: A Requiem for Josquin. Founded in Vienna in 2004, the five men of Cinquecento are some of Europe's most highly regarded Renaissance vocalists. For their return to BEMF, they welcome a sixth singer for a program celebrating composer Josquin des Prez on the 500th anniversary of his death. The centerpiece is a tribute from his student, Jean Richafort, the Requiem in memoriam Josquin des Prez, alongside some of Josquin's own compositions that Richafort references. Tickets: $10. View here.
Wednesday, June 9
11:30 am ET: Boston Early Music Festival presents Organ Mini-Festival Part I. Leo van Doeselaar plays a program entitled Johann Sebastian Bach, his teachers, and his sons, recorded on the Arp Schnitger Organ, Martinikerk, Groningen, The Netherlands. Includes music by Buxtehude, Reincken, Böhm, Johann Sebastian Bach, Carl Philipp Emanuel Bach, and Wilhelm Friedemann Bach. Tickets: $10. View here.
12 pm ET: New York Opera Festival presents Divaria Productions: Rival Queens. Created during COVID-19 on an intercontinental basis with individuals in four different locations, Rival Queens tells the story of Mary Queen of Scots and Queen Elizabeth I. This biopic represents a new form of art that melds documentary film with the music of opera which serves as the driving force of the story. It draws on the primary sources of the letters between these women who never actually met in person, and historical research, culminating in narration that connects the letters with music from Maria Stuarda. The film was recently an official selection for the NYC Indie Film Fest. Directed by Antón Armendariz, musically directed by Sergio Martínez Zangróniz. With Ashley Bell as Mary Queen of Scots and Anna Tonna as Elizabeth I. View here until June 16.
1 pm ET: Boston Early Music Festival presents Organ Mini-Festival Part II. Catalina Vicens plays the medieval organetto, recorded on location in Basel, Switzerland. With music by Guillaume de Machaut, Philip the Chancellor, Francesco Landini, Hildegard von Bingen, and more. Tickets: $10. View here.
2:30 pm ET: Boston Early Music Festival presents Organ Mini-Festival Part III. Benjamin Alard plays works by Blow, Purcell, Handel, and J. S. Bach. Recorded on the Castle Grant Chamber Organ by John Byfield II, London, 1766, Musée de Provins et du Provinois, Provins, France. Tickets: $10. View here.
5 pm ET: Spoleto Festival presents Chamber Music Program VIII. Geoff Nuttall hosts highlights of the festival's daily chamber music program including "Pensieri, voi mi tormentate" from Handel's Agrippina sung by Anthony Roth Costanzo and the first movement of Bruch's Concerto for Clarinet, Viola, and Orchestra, Op. 88 arr. Todd Palmer. View here until June 18.
6 pm ET: National Sawdust presents Fire This Time. A new series from poet and musician Lynne Procope inspired by the intellectual and artistic legacy of James Baldwin. Conceived as a virtual salon, Procope will sit down with musicians, critics, stick fighters, DJs, academics, curators, poets, and music lovers at the ley lines of organizing, activism, and the legacy of perhaps the most influential writer of the last century. She will be joined by Patrick Rosal and Mary Rose Go. Register for Zoom and view here.
6:30 pm ET: Orchestra of St. Luke's presents Valerie Coleman's Portraits of Josephine. OSL's musicians perform composer Valerie Coleman's Portraits of Josephine. Written for woodwind quintet, this work celebrates the life of the famed performer and social justice activist Josephine Baker. Playwright and actor Kirya Traber will premiere her own original narrative to connect Coleman's musical depictions of Baker's origins, adventures, and legacy. Suggested donation $40. View here.
7 pm ET: Bryant Park Picnic Performances presents New York Philharmonic. Led by conductor Lina González-Granados, The New York Philharmonic play a selection of classical music by composers from the last three centuries, including works by Joseph Boulogne, Chevalier de Saint-Georges (Symphony No. 2), Paul Creston (A Rumor), Stravinsky (Dumbarton Oaks), Ruth Crawford Seeger (Rissolty Rossolty) and Mozart (Symphony No. 25), alongside the world premiere of New York Philharmonic Very Young Composer Ilana Rahim-Braden's new work I am Composition, but Stronger. View here. LIVE
7:30 pm ET: Nightly Met Opera Streams presents Bellini's La Sonnambula. Starring Natalie Dessay, Juan Diego Flórez, and Michele Pertusi, conducted by Evelino Pidò. Production by Mary Zimmerman. From March 21, 2009. View here and for 24 hours.
8 pm ET: Boston Early Music Festival presents L'Acheron: Dowland & Holborne: Lachrimae, or the Image of Melancholy. Named for the river crossed by Orpheus in his descent to the underworld, L'Achéron was founded in 2009 by viola da gamba virtuoso François Joubert-Caillet. They make their BEMF début in a program of music for lute and viol consort from Elizabethan England by John Dowland and Anthony Holborne. The highlight is Downland's Lachrimae, or Seaven Teares, a masterpiece of passionate melancholy. Tickets: $10. View here.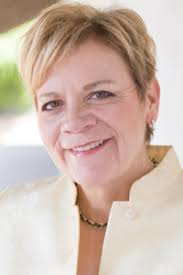 8 pm ET: Baltimore Symphony Orchestra presents The Marin Festival Part I. Music Director Marin Alsop leads the orchestra in works that are closely personal to her. English composer Anna Clyne found synergy with Alsop as she composed DANCE. American composer and Baltimore native Christopher Rouse was a frequent collaborator and close friend. His Concerto per Corde, written in 1990, is a re-working of his String Quartet No. 2, which was inspired by a trip to the Soviet Union with the Baltimore Symphony Orchestra. View here and on demand through June.
8 pm ET: Roulette presents Susie Ibarra & Talking Gong. Composer and percussionist Susie Ibarra returns to Roulette with Talking Gong, featuring flutist Claire Chase and pianist Alex Peh, in a program of music featuring compositions by Ibarra, as well as Ibarra's series of solos as bird songs of the sunbird, hummingbird and kingfisher for piano, flute and drums. The trio will also perform an excerpt of Pauline Oliveros, The Witness, a trans-species opera, a biocentric experiment for humans and non-humans, combining deep listening, conscious movement and "blue hour" (dawn) light. Peh and Chase will perform a duet inspired by the black bird, The Merle Noir, by Olivier Messiaen. View here. LIVE
** 10 pm ET: Boston Early Music Festival presents Juilliard415. The director of Juilliard's Historical Performance and BEMF's own Orchestra Director, Robert Mealy leads a collaboration between the school's historical performance ensemble Juilliard415 and Juilliard's Dance Divisions. With music by Purcell, Lully, Campra, Handel, and Rameau with Baroque dancers in historically informed choreography and with Juilliard dancers performing original student choreography. View here.
** 10:30 pm ET: Chamber Music Concerts presents Harlem Quartet. New York-based Harlem Quartet, currently serving a three-year residency at London's Royal College of Music, collaborate with John Patitucci, double bass, who has been at the forefront of the jazz world for over 30 years. The program includes Patitucci's Paintings in the Now, Chick Corea, arr. Patitucci Armando's Rhumba, Bud Powell, arr. Patitucci Tempus Fugit, Patitucci's Choro Luoco, and John Coltrane, arr. Patitucci Countdown. Tickets $20. View here.
Thursday, June 10
** 7 am ET: The Hallé presents Enigma Variations. Broadcast from Bridgewater Hall, Manchester, Sir Mark Elder opens the Hallé's summer season with Glinka's Overture: Ruslan and Ludmilla, Stravinsky's Petrushka (1947), and Elgar's Enigma Variations. Tickets £14. View here until September 10.
11 am ET: American Classical Orchestra presents Beethoven Sonatas. The second of seven recitals performed on fortepiano. Shuann Chai plays Beethoven's Piano Sonata No. 23 in F minor, Op. 57 Appassionata. Recorded in May 2021 by videographer Eric de Clercq at the Edwin Beunk atelier in the Netherlands on an 1807 John Broadwood fortepiano. View here and on demand.
11:30 am ET: Boston Early Music Festival presents Keyboard Mini-Festival Part I. Benjamin Alard plays clavichord in a program entitled The Expressive Clavichord: Works of Buxtehude, Fischer, J. S. Bach, and C. P. E. Bach. Recorded at Musée de Provins et du Provinois, Provins, France. Featuring a 1763 unfretted clavichord by Johann Adolf Hass, Hamburg, Germany. Tickets: $10. View here.
12 pm ET: The Boston Pops presents The Roots of Jazz. Keith Lockhart and the Pops trace the development of Jazz from its New Orleans roots, to the music of Black American innovators like Scott Joplin, Father of the Blues W.C. Handy, and the great Stride pianist James P. Johnson, composer of "The Charleston." Further along the path, the Pops will highlight the music of George Gershwin, Duke Ellington, and Benny Goodman and pay tribute to Modern Jazz pioneer Dave Brubeck as the musical world celebrates the centennial of his birth. One week passes from $9. View here until June 19.
** 12 pm ET: Chicago Symphony Orchestra presents CSO Sessions Episode 21. Composer-in-Residence Missy Mazzoli curates a program featuring two world premieres: Cult of Electromagnetic Connectivity, a commission by award-winning composer and flutist Nicole Mitchell, founder of the Black Earth Ensemble, and Delta Blues, a work by composer and trumpeter Wadada Leo Smith. CSO principal bass Alexander Hanna is featured soloist on Mazzoli's own Dark with Excessive Bright, a concerto that refracts Baroque influences through a modern lens. View here.
1 pm ET: Boston Early Music Festival presents Keyboard Mini-Festival Part II. Francesco Corti plays harpsichord in a program of works by Scheidemann, Froberger, Reincken, Kuhnau, and J. S. Bach. Recorded on location in Basel, Switzerland. Featuring a 2021 harpsichord by Andrea Restelli, after Christian Vater, 1738. Tickets: $10. View here.
1:15 pm ET: Midtown Concerts presents Dioscuri. NYC-based period ensemble Dioscuri is led by keyboardist David Belkovski and violinist Rachell Wong in Vivaldi's sacred motet In furore iustissimae irae surrounded by works of Telemann and Muffat. View here.
2 pm ET: The Genesis Foundation & The Sixteen present Newman: Meditation & Prayer. A special concert inspired by the life and writings of Cardinal Newman, who was canonized as Saint John Henry Newman in 2019. The concert, from Farm Street Church in London's Mayfair (The Jesuit Church of the Immaculate Conception), will feature the world premieres of two new Genesis Foundation choral music commissions by Sir James MacMillan (Nothing in Vain) and Will Todd. Alexander Armstrong reads the words of Cardinal Newman and the poet and churchman John Donne. View here for one month.
2:30 pm ET: Boston Early Music Festival presents Keyboard Mini-Festival Part III. Carmen Leoni plays fortepiano in a program of keyboard sonatas by Scarlatti, Haydn, and Mozart. Recorded on location in Lavagna, Italy. Featuring a 2005 fortepiano by Paul McNulty, after Walter & Sohn, ca. 1805. Tickets: $10. View here.
** 3 pm ET: Live from the Barbican presents Thomas Adès at 50. Thomas Adès plays composer, conductor and pianist in his 50th birthday concert with the Britten Sinfonia. Adès's hand-picked program captures the ability of music to conjure up different worlds at the drop of a hat. Make the mad dash from the summit of Olympus in Beethoven's Prometheus; rustle in the undergrowth with an assortment of woodland wildlife in Janácek's Concertino; and feel the grind of life aboard an 18th-century sailing ship in the UK premiere of Adès's new work, Shanty—Over the Sea. Tickets £12.50. View here.
4 pm ET: Prototype presents OPERA | THEATRE | X: Toxic Psalms. To celebrate its 10th anniversary, Prototype looks back at nine of the cutting-edge works it has championed over the years. Each stream will be followed by a conversation with the creators. This week, Toxic Psalms from 2015: Vocal theatre company Carmina Slovenica brought its unique "choregie" concept to New York City for Toxic Psalms, an open-ended collection of scenes by Hanne Blank, Veljo Tormis, Sergei Rachmaninov, Karin Rehnquist, Jacob Cooper, Hafiz, Bronius Kutavicius, juxtaposing music and texts from medieval to present times. Following the stream join director Karmina Silec for a virtual conversation. View here.
5 pm ET: Spoleto Festival presents Chamber Music Program IX. Geoff Nuttall hosts highlights of the festival's daily chamber music program including the premiere of Siegfried Thiele's Ballade für Oboe with soloist James Austin Smith and the first movement of Samuel Coleridge-Taylor's Nonet in F minor, Op. 2. View here until June 18.
7 pm ET: Music of the Americas presents Huehuetenango. Jonatan Alvarado is an Argentine singer and guitarist specializing in early music. In collaboration with guitarist Ariel Abramovich, Alvarado explores a mysterious musical manuscript compiled in northwest Guatemala in the late sixteenth century. The manuscripts were used in Santa Eulalia, San Juan Ixcoi, and San Mateo Ixtatan in the department of Huehuetenango. Some of the pieces are signed by maestros de capilla Francisco de León and Tomás Pascual, and there are also anonymous pieces alongside compositions by the popular European composers of the time, including Claudin de Sermissy and Philippe Verdelot. View here and on demand.
7:30 pm ET: Nightly Met Opera Streams presents Handel's Agrippina. Starring Brenda Rae, Joyce DiDonato, Kate Lindsey, Iestyn Davies, Duncan Rock, and Matthew Rose, conducted by Harry Bicket. Production by Sir David McVicar. From February 29, 2020. View here and for 24 hours.
7:30 pm ET: Chamber Music Society of Lincoln Center presents International Quartet Series: Escher String Quartet. The Escher String Quartet performs Bartók's String Quartet No. 6, BB 119 and Sibelius's String Quartet in D minor, Op. 56, Voces intimae. Safely recorded live in the Rose Studio. View here and on demand for one week.
7:30 pm ET: Detroit Symphony Orchestra presents Ragtime Kings Part I. Trumpeter Byron Stripling joins Principal Pops Conductor Jeff Tyzik in a program showcasing the music of George Gershwin, ragtime masters Scott Joplin and Jelly Roll Morton, and more. Tickets $12. View here for two weeks.
8 pm ET: Boston Early Music Festival presents Handel as Orpheus. Amanda Forsythe joins with director Stephen Stubbs and the Boston Early Music Festival Chamber Ensemble for a program exploring Handel's youthful adventures in Italy. Handel spent much of his Italian holiday in Rome, where Papal decree had banned opera. Handel instead found an ideal outlet for his theatrical sensibilities in the solo cantata, thrilling audiences with his characteristically evocative and passionate writing for soprano. Tickets: $10. View here.
** 8 pm ET: Atlanta Symphony Orchestra presents Behind the Curtain: Mahler's Fourth Symphony. The innocence of childhood weaves its way through the Fourth Symphony by Gustav Mahler and American composer Samuel Barber's Knoxville: Summer of 1915. Robert Spano conducts with soprano Jessica Rivera. Tickets $20. View here. LIVE
** 8 pm ET: The Philadelphia Orchestra presents Beethoven's Symphony No. 2. Yannick Nézet-Séguin conducts the Philadelphia Orchestra in Mozart's Overture to The Magic Flute, Mason Bates's Undistant (United States premiere), and Beethoven's Symphony No. 2. View here and on demand until June 17. LIVE
8 pm ET: Lyric Opera of Chicago presents Songs from the New Golden Age of Musical Theater. A star-studded virtual cabaret featuring favorite Broadway and Lyric Opera voices in a variety of Broadway songs, both new and old. Emmy and Grammy-nominated David Chase (The King and I, My Fair Lady, Carousel) serves as music director and pianist, with members of the Lyric Opera Orchestra. View here.
8 pm ET: Tippet Rise & Friends At Home presents A Flight of Winds. Jessica Sindell, flute, Alex Klein, oboe, Mark Nuccio, clarinet, Daniel Hawkins, horn, and Frank Morelli, bassoon perform Ravel's Ma mère l'Oye, Doráti's The Grasshopper and the Ant, Paquito d'Riviera's The Cape Cod Files, Leucuoneria, Mignone's Two Brazilian Waltzes for bassoon solo, and Buyanovsky's "Espana" from Four Improvisations from Traveling Impressions. Filmed at the Olivier Music Barn on August 26, 2017. View here.
9 pm ET: Minnesota Orchestra presents Radiance & Light. Music Director Osmo Vänskä, the Minnesota Orchestra and pianist Orion Weiss perform Saint-Georges's Symphony No. 2, Chopin's Piano Concerto No. 2, and Haydn's Symphony No. 94, Surprise. View here. LIVE
10 pm ET: Boston Early Music Festival presents The Recorder Sonatas of Georg Philipp Telemann. Recorder virtuoso Erik Bosgraaf makes his BEMF début alongside harpsichordist Francesco Corti in a program of Telemann's complete recorder sonatas. Telemann was surely the most prolific of the great Baroque composers, with an oeuvre of more than 3,000 compositions. A recorder player himself, his chamber music for the instrument is especially brilliant with wit and virtuosity alternating with profound emotional depths. Tickets $10. View here.
10 pm ET: Cal Performances presents Alvin Ailey American Dance Theater. The centerpiece of this presentation is the world premiere of a newly commissioned work by Jamar Roberts, the company's resident choreographer. Roberts has been widely praised for creating visceral, subtle works that engage artfully with contemporary issues such as gun violence, and most recently, with the devastating effect the pandemic and police misconduct have had on Black bodies and Black lives. The program will also feature screenings of rare archival footage from the company's storied repertoire. Tickets $15. View here until September 1.
10:30 pm ET: Seattle Symphony presents Prokofiev Violin Concerto No. 2. Prokofiev's Second Violin Concerto runs the gamut: melancholic melodies, dazzling fingerwork, soaring themes and a rambunctious stomp of a finale with all the bells and whistles. Augustin Hadelich performs under the baton of Conductor Emeritus Ludovic Morlot. Anchoring the program are Augusta Read Thomas's Clara's Ascent and Haydn's Symphony No. 86. View here.
Friday, June 11
** 10 am ET: Caramoor presents Trimpin: The Sound Of Invention. An amusing exploration of the sonic world of an eccentric creative genius. Artist, inventor, engineer, and composer Trimpin shuns the hype and hyperbole of the commercial art world, yet his freewheeling sculptures and outrageous musical experiments are cherished by museums all over the planet. Filmed over two years, this documentary follows the artist/inventor as he designs a 60-foot tower of more than 500 automatic electric guitars; builds an ensemble of huge marimbas that converts real-time earthquake data into music; and collaborates with the Kronos Quartet on an outrageous world premiere featuring toy instruments. Tickets from $15. View here until October 10.
12 pm ET: Carnegie Hall presents Don Quixote. Few Carnegie Hall tales are as legendary as Leonard Bernstein's star-making debut in 1943. Stepping in for an ailing Bruno Walter, Bernstein conducted the New York Philharmonic in a program that included R. Strauss's Don Quixote. In this 1975 performance recorded at the Berlin Philharmonie, Herbert von Karajan leads the preeminent Berlin Philharmonic—with "Slava" Rostropovich on cello—delivering the sonic palette of Strauss's concert-hall favorite. View here until Jun 18.
** 1 pm ET: OperaVision presents Donizetti's Lucia di Lammermoor. Staatsoper Hamburg's Lucia di Lammermoor turns the city into a stage. Inspired by worldwide women's protests, director Amelie Niermeyer has filmed dancers in the city and invites them into the theatre via video. They rush to the aid of the main character Lucia, who asserts herself as a woman in a man's world. With Venera Gimadieva, Francesco Demuro, and Christoph Pohl. Recorded on March 20, 2021, in Hamburg. View here for three months. LIVE
1 pm ET: Trinity Wall Street presents Comfort at One. Pamela Terry from the Choir of Trinity Wall Street performs the music of Mary Lou Williams with pianist Aaron Diehl. View here.
** 2 pm ET: DG Stage presents Trifonov & Babayan at Verbier. In performances filmed at the 2019 Verbier Festival, Daniil Trifonov and his teacher Sergei Babayan begin with Schumann's Andante and Variations for two pianos. The pianists are then accompanied by the Verbier Festival Chamber Orchestra and Gábor Takács-Nagy in Bach's C minor Concerto for two keyboards. The final work on the program features Babayan as soloist in Mozart's Piano Concerto No. 9. Babayan here performs two cadenzas, the first by Mozart, the second his own invention. Tickets EUR 9.90. View here until June 13.
2 pm ET: Concertgebouworkest presents The Season's World Premieres. A selection of compositions that the Concertgebouworkest premiered in the 2020/2021 season starting with music by the Dutchman JacobTV (aka Jacob ter Veldhuis), inspired by the uncertainties of the beginning of the corona era. Unsuk Chin's work is inspired by the notebooks of Beethoven, born 250 years ago. Celia Swart and Bram Kortekaas contributed new works to the program Play Dutch With Me. Rick van Veldhuizen's commissioned work was originally intended for the Mahler Festival 2020 and performed recently, as was Detlev Glanert's song Der Einsiedler. View here.
2:30 pm ET: The Royal Ballet presents Balanchine & Robbins. The program includes two classic works by Balanchine. Apollo was created for Diaghilev's Ballets Russes in 1928 and is regarded as a masterpiece of neoclassicism, set to music by Stravinsky. In 1960 Balanchine created Tchaikovsky Pas de Deux for New York City Ballet, set to a long-lost movement from Tchaikovsky's original score for Swan Lake. Robbins played a crucial role in the development of American ballet and as an influential figure in Broadway. His 1969 ballet Dances at a Gathering is an ode to pure dance, set to music by Chopin. Tickets £16. View here until July 10.
3:30 pm ET: English Symphony Orchestra presents Composer Portrait: Adrian Williams. The English Symphony Orchestra is conducted by Kenneth Woods in Adrian Williams's Russells' Elegy for String Orchestra, Chamber Concerto, Portraits of Ned Kelly based on the paintings of Sidney Nolan, and Migrations for 22 Solo Strings. View here.
5 pm ET: Carnegie Hall presents Lullaby Project. Hear lullabies written by families in New York City and around the world in an annual celebration concert of Carnegie Hall's Lullaby Project. These performances feature a selection of new works written this year—as well as the stories behind the songs—from the community of artists, songwriters, and partners who worked together to create them. View here.
** 7:30 pm ET: Nightly Met Opera Streams presents Thomas Adès's The Tempest. Starring Audrey Luna, Isabel Leonard, Iestyn Davies, Alek Shrader, Alan Oke, William Burden, Toby Spence, and Simon Keenlyside, conducted by Thomas Adès. Production by Robert Lepage. From November 10, 2012. View here and for 24 hours.
7:30 pm ET: Detroit Symphony Orchestra presents Ragtime Kings Part II. Trumpeter Byron Stripling joins Principal Pops Conductor Jeff Tyzik in a program showcasing the music of George Gershwin, ragtime masters Scott Joplin and Jelly Roll Morton, and more. Tickets $12. View here for two weeks.
8 pm ET: Boston Early Music Festival presents Tempro la Cetra: I Tune the Lyre. Musical Directors Paul O'Dette and Stephen Stubbs lead the singers and instrumentalists of the Boston Early Music Festival Vocal & Chamber Ensembles in a performance of selections from Monteverdi's vocal duets and other chamber works. With soprano Teresa Wakim, countertenor Reginald Mobley, tenors Jason McStoots and Aaron Sheehan, and bass-baritone Jonathan Woody. Tickets $10. View here.
8 pm ET: Our Concerts Live presents Romantic Triangle. From the West Cork Chamber Music Festival, violinist Dana Zemtsov and pianist Anna Fedorova perform music associated with Clara Schumann, the closest confidante and muse of two of the greatest composers of her age (her own compositions took third place behind them and her performing career). Her Three Romances were written for Robert's birthday in 1853 and were performed by Joachim, the other member of that quartet of musical geniuses. Tickets $12. View here until June 13.
9 pm ET: Minnesota Orchestra presents Radiance & Light. Music Director Osmo Vänskä, the Minnesota Orchestra and pianist Orion Weiss perform Saint-Georges's Symphony No. 2, Chopin's Piano Concerto No. 2, and Haydn's Symphony No. 94, Surprise. View here. LIVE
** 10 pm ET: Kronos Festival presents Program #1. The festival opens with the world premiere of Are You From Here Or Just Visiting?, with music and film by Canadian composer Nicole Lizée. In another world premiere, Korean composer Soo Yeon Lyuh performs Tattoo, a new work with film by Danny Kim, written in response to a harrowing incident in Berkeley, California in which someone fired a gun at her car. Wawani, the first of three pieces by Malian singer Hawa Kassé Mady Diabaté to premiere at the festival, features Diabaté's performance with daughter Rokia Kouyaté captured in a film shot in Mali. Mahsa Vahdat's Vaya, Vaya, with music and poem by the Iranian singer, is a deep expression of longing, with film by Laurie Olinder. Also on the program: Clint Mansell's ominous Lux Aeterna, Jlin's insistent Little Black Book, and Pete Seeger's antiwar lament Where Have All the Flowers Gone? with folksingers Sam Amidon, Brian Carpenter, Lee Knight, and Aoife O'Donovan. View here.
** 10 pm ET: Boston Early Music Festival presents Paul O'Dette. BEMF Artistic Co-Director Paul O'Dette offers a solo recital of masterworks from the "Golden Age of English Lute Music". Over the course of human history, there have been moments when an extraordinary number of exceptional artists were all practicing the same discipline in the same time and place. From 1580 to 1620 in England, it was Lute music that enjoyed such artistic largesse, from masters Byrd, Dowland, Morley, and Robinson, and their equally gifted contemporaries whose names have been lost to the ages. Tickets $10. View here.
Saturday, June 12
1 pm ET: Berliner Philharmoniker Digital Concert Hall presents Herbert Blomstedt conducts Brahms & Sibelius. "Conducting is a good profession to grow old in, because it's always a challenge, and you need challenges when you get older," said Herbert Blomstedt, born in 1927, who is continuing his long-standing collaboration with the Berliner Philharmoniker. On this program, Sibelius's mist-shrouded Fourth Symphony is contrasted with Brahms's Third. Tickets EUR 9.90. View here. LIVE
2 pm ET: M³ Festival presents Duo World Premieres Part I. A second cohort of 12 artists working together as part of the Mutual Mentorship for Musicians (M³) initiative, co-founded by Jen Shyu and Sara Serpa to foster creative partnerships among women and non-binary musicians worldwide, have their collaborative works premiered via the National Jazz Museum in Harlem. Hosted by M³ Editor-in-Chief Jordannah Elizabeth, each premiere will be followed by a Q&A with the artists, who will answer questions from the audience about their creative process. Register and view here with Part II on Sunday, June 13 at 2 pm ET.
** 3 pm ET: Shriver Hall presents Aizuri Quartet. Making its Baltimore Debut, the ensemble's program features six women composers, juxtaposing early music with new works which embrace connections with the past. With Music by Hildegard von Bingen, Nina C. Young, Barbara Strozzi, Gabriella Smith, Rhiannon Giddens, and Eleanor Alberga. Tickets $15. View here.
4 pm ET: IDAGIO Global Concert Hall presents An Evening with Wu Man. A performance by pipa virtuoso Wu Man that transcends musical genres and journeys through the centuries. The pipa, a Chinese lute-like instrument, has a history of over 2,000 years, and Wu Man's performance features music that ranges from traditional folksongs to contemporary pieces, including her own compositions, showcasing the instrument's unique tonal qualities and displaying her formidable playing skills. Filmed at Fraser Performance Studio at GBH in Boston, Massachusetts. Tickets from $13. View here until September 12.
5 pm ET: Spoleto Festival presents Chamber Music Program X. Geoff Nuttall hosts highlights of the festival's daily chamber music program including the first movement of Beethoven's Piano Trio No. 7 in B-flat, Op. 97 Archduke with Inon Barnatan, piano, Geoff Nuttall, violin, and Alisa Weilerstein, cello and the "Pie Jesu" from Fauré's Requiem in D minor sung by Anthony Roth Costanzo. View here until June 18.
7:30 pm ET: Nightly Met Opera Streams presents Verdi's Falstaff. Starring Lisette Oropesa, Angela Meade, Stephanie Blythe, Jennifer Johnson Cano, Paolo Fanale, Ambrogio Maestri, and Franco Vassallo, conducted by James Levine. Production by Robert Carsen. From December 14, 2013. View here and for 24 hours.
** 7:30 pm Tesla Quartet presents A Bartók Journey Part VI. The Tesla Quartet journeys through the six string quartets of Béla Bartók. This week, a complete performance of String Quartet No. 6, Sz. 114. For a deeper dive, June 9 features a talk by composer Gabriela Lena Frank, and there is a Virtual Open Rehearsal on June 11 at 1 pm ET. Register for complete series and view here. LIVE
** 7:30 pm ET: Carnegie Hall presents A Tribute to Chick Corea. With a career that spanned nearly six decades, Chick Corea achieved iconic status as one of the most revered figures in contemporary jazz. To celebrate Corea's genre-shattering music and on-stage partnerships, jazz pianists Joey Alexander, Eliane Elias, Hiromi, Vijay Iyer, Renee Rosnes with bassist Ron Carter, and Gonzalo Rubalcaba pay tribute to the master on what would have been his 80th birthday. Classical pianist Maxim Lando, who performed alongside Corea during his last Carnegie Hall appearance in 2017, also lends his talents to this special tribute event. View here.
7:30 pm ET: Rochester Philharmonic Orchestra presents Beethoven 1. Written amid the First World War, Franz Schreker's Kammersymphonie (Chamber Symphony) concentrates the essence of his late romantic/expressionist style into a passionate and mesmerizing "symphonietta" in a single movement. Inspired by the works of Haydn and Mozart, the use of sforzandi and sudden shifts in dynamics and tempo makes Beethoven's First Symphony a composition undeniably his. Andreas Delfs conducts. View here until July 16.
8 pm ET: St Paul Chamber Orchestra presents Season Finale. The evening opens with Caroline Shaw's string quartet Entr'acte, inspired by Haydn's Second String Quartet, which, in her words, "takes you to the other side of Alice's looking glass, in a kind of absurd, subtle, technicolor transition." SPCO principal clarinet Sang Yoon Kim performs in two world premieres—one for solo clarinet by Michi Wiancko and a duo with principal bass Zachary Cohen by Clarice Assad. Beethoven's Sextet for Two Horns and Strings, composed during his student years and Mendelssohn's Second String Quintet complete the program. Register and view here.
8 pm ET: Boston Early Music Festival presents Pergolesi's La Serva Padrona & Livietta e Tracollo. Archival video of BEMF's 2014 productions led by Musical Directors Paul O'Dette and Stephen Stubbs and Stage Director Gilbert Blin. Soprano Amanda Forsythe sings the role of Serpina in La serva padrona opposite bass-baritone Douglas Williams in the role of Uberto, while soprano Erica Schuller and baritone Jesse Blumberg perform the respective title roles in Livietta e Tracollo. The soloists appear alongside the Boston Early Music Festival Chamber Ensemble and members of the Boston Early Music Festival Dance Ensemble. Tickets $20. View here.
8 pm ET: Kaufman Music Center presents Schubert's Schwanengesang. Trinidadian tenor Raguel Gabriel and American pianist Jeffrey Middleton join forces for a virtual performance of Schubert's Schwanengesang, streamed live from the concert stage of Merkin Hall. A musical journey searing with myriad emotions, Schubert's final set of songs will be performed in the order as published after his death. View here. LIVE
8 pm ET: Our Concerts Live presents Cello Series III. From the West Cork Chamber Music Festival, cellist Johannes Moser and pianist Paul Rivinius perform music by Fanny Mendelssohn—her Capriccio—as well as music by Zemlinsky and Brahms. Tickets $12. View here until June 14.
8:30 pm ET: Milwaukee Symphony Orchestra presents Sounds of the Cinema. A great movie soundtrack can evoke drama, intrigue, and romance. The MSO explores the world of cinema music. View here.
Sunday, June 13
12 pm ET: Glyndebourne presents Rossini's The Barber of Seville. Embracing the opera's Commedia dell'arte origins, Annabel Arden's lively production is suffused with Spanish color and warmth, with just a hint of the surreal. Enrique Mazzola conducts a star cast including Danielle de Niese, Alessandro Corbelli and Björn Bürger. Captured live at Festival 2016. View here until June 27.
** 2 pm ET: Medici.tv presents Les Coups de Cœur à Chantilly I. The Château de Chantilly welcomes a superstar cast—including Martha Argerich, just in time for her 80th birthday—for two days of world-class music. To open the festivities, Theodosia Ntokou and Cristina Marton-Argerich perform Saint-Saëns's Polonaise for Two Pianos. Next up, cellist Mischa Maisky and Argerich play Chopin's Introduction and Polonaise brillante. Argerich then takes a turn with Ntokou in Shostakovich's Concertino for Two Pianos, and finally with violinist Maxim Vengerov in Franck's Violin Sonata. View here.
3 pm ET: Boston Early Music Festival presents Campra's Le Carnaval de Venise. Recorded June 18, 2017, at the Emerson Cutler Majestic Theatre, Boston, Massachusetts, Gilbert Blin's production is led by Musical Directors Paul O'Dette and Stephen Stubbs with Amanda Forsythe as Isabelle, Karina Gauvin as Leonore, Jesse Blumberg as Léandre and Douglas Williams as Rodolphe. Tickets $35. View here.
3 pm ET: Boston Civic Symphony presents Yevgeny Kutik plays Beethoven. Russian-American violinist Yevgeny Kutik, makes his debut as soloist with the Boston Civic Symphony, performing Beethoven's Violin Concerto. Led by Music Director Francisco Noya, the program will be broadcast live from the First Church in Cambridge. The program also includes Respighi's The Birds and Walker's Lyric for Strings. View here.
3:30 pm ET: American Pianists Association presents 2021 American Pianists Awards. Due to the ongoing health crisis, finalists have recorded individual, non-public, adjudicated recitals. This week, Michael Davidman performs Mozart's Piano Sonata No. 12 in F, K. 322, Alluvion (world premiere, APA commission) by Laura Kaminsky, a selection from Granados's Goyescas, and Liszt's Mephisto Waltz No. 1. View here.
4 pm ET: Music Before 1800 presents Peter Sykes. Keyboardist Peter Sykes has come up with a twist on the ubiquitous Bach recital. He will play sonatas and suites in fashionable French or Italian style by Bach's contemporaries, Graupner, Mattheson, Marpurg, and others—some better known than Bach was in his time. Pieces by Bach's teacher, Georg Böhm, and his favorite student, Johann Ludwig Krebs, open and close the program. The concert will be followed by an interactive Q&A. Tickets $15. View here until July 15.
4 pm ET: Our Concerts Live presents Concertos from the Inside: Week 23: Prokofiev Violin Concerto No. 2. In a 24-part series, Rachel Barton Pine performs the entire solo violin part of the greatest violin concertos unaccompanied and shares her perspective on each, explaining how she prepares and how her performance connects to the work's historical and musical context. The series is geared towards career violinists, advanced students, violin teachers, and violin aficionados. Tickets $20. Register and view here.
5 pm ET: Spoleto Festival presents Chamber Music Program XI. Geoff Nuttall hosts highlights of the festival's daily chamber music program including the first movement of Mozart's Horn Concerto No. 1 in D, K. 412; arr. Ben Loeb with soloist David Byrd-Marrow, Schumann's Violin Concerto in D minor arr. Benjamin Britten with soloist Livia Sohn, and Tchaikovsky's Variations on a Rococo Theme, Op. 33 arr. Todd Palmer with cellist Alisa Weilerstein,. View here until June 18.
6 pm ET: Pacific Symphony presents Parallel Isolations. Pacific Symphony has commissioned composer Margaret Brouwer to write a piece designed specifically to be streamed during the pandemic with the idea that the musicians would play and record their parts from their homes rather than within the ensemble. The world premiere of Parallel Isolations features pianist Orli Shaham and Pacific Symphony musicians Dennis Kim, violin and Warren Haggerty, cello. View here.
7 pm ET: Orpheus Chamber Orchestra presents Seven Last Words. Orpheus presents the world premiere of a new arrangement of Haydn's The Seven Last Words of Christ (Die sieben letzten Worte unseres Erlösers am Kreuze) by Rick Robinson. The orchestra is joined by theologian Keri L. Day for a modern interpretation on the seven meditations. View here.
7 pm ET: Aston Magna Music Festival presents Early Duos for Fortepiano & Violin. Co-presented with the Mahaiwe Performing Arts Center, Sylvia Berry, fortepiano, and Daniel Stepner, violin perform music by Mozart, CPE Bach, Joseph Boulogne, and Beethoven. View here and on demand.
7 pm ET: Orchestre Symphonique de Montréal presents Voices of Women: An Ode To Life. A musical and poetic journey under the direction of Dina Gilbert through the multiple, timeless, and unusual voices of women artists, performed by an entirely female roster. Canadian composers Ana Sokolovic, Alexina Louie, and Barbara Croall are featured alongside French composer Lili Boulanger and English composer Elizabeth Maconchy in a selection of works anchored in diversity, featuring throat singing, violin, flute, and orchestra. Weaving a narrative swathed in the colors of the tundra, Innu poet Joséphine Bacon gives a reading of her poetry on the themes of night, the seasons, and the cycle of life. View here until June 22.
7:30 pm ET: Met Opera Streams presents Mozart's Così Fan Tutte. Starring Amanda Majeski, Serena Malfi, Kelli O'Hara, Ben Bliss, Adam Plachetka, and Christopher Maltman, conducted by David Robertson. Production by Phelim McDermott. From March 31, 2018. View here and for 24 hours.
8 pm ET: Boston Early Music Festival presents Acronym. A program inspired by the explosion of cultural activity following the end of the Thirty Years War in 1648. Decades of death and stagnation gave way to a renewed energy as musicians and institutions resumed performing and traveling. With music by Valentini, Bertali, Schmelzer, Rosenmüller, an "anonymous eunuch," and others that reflect the cultural exchange that flowered in the decades following crisis. Tickets $10. View here.
8 pm ET: Our Concerts Live presents Notre Amour. From the West Cork Chamber Music Festival, Sophie Junker and Deirdre Brenner perform a program inspired by Reynaldo Hahn's song "L'heure exquise" that weaves together light, fragrant and poignant songs of the French mélodie repertoire. Including music by Fauré as well as the song cycle Banalités by Poulenc and Messiaen's Trois Mélodies. Tickets $12. View here until June 15.
10 pm ET: Kronos Festival presents Kronos Festival Kids. A collection of short films with music, including Kronos Makes Sounds With Stuff by composer Danny Clay; 3000 Reefs, with underwater cinematography by Julia Sumerling and music by Aftab Darvishi; Music of the Birds, with avian-inspired music and film by Sahba Aminikia, featuring the San Francisco Girls Chorus, young people from the Sirkhane Social Circus School, and ornithologists from the Smithsonian Institution and around the country; "Funtukuru," an exuberant song by Hawa Kassé Mady Diabaté; Chebiyat Muqam—Third Dastan, a traditional melody arranged by Wu Man and performed by young musicians from Oakland School for the Arts and Ruth Asawa San Francisco School of the Arts; and Bill Steele's environmental anthem Garbage, made famous by Pete Seeger and performed by singer Lee Knight with Kronos. View here.
Monday, June 14
** 8 am ET: Wigmore Hall presents Mahan Esfahani & Dame Sarah Connolly. Mahan Esfahani performs on both harpsichord and piano for a program with mezzo-soprano Dame Sarah Connolly of music by Andriessen, Dowland, Purcell, Wilhelm Friedemann Bach, and Martinu, which concludes with Sir Michael Tippett's Songs for Ariel, three works written to accompany the Old Vic's production of Shakespeare's The Tempest in 1962. Register, view here and on demand for 30 days. LIVE
12 pm ET: Paris Opera presents Dalbavie's The Satin Slipper. Marc-André Dalbavie conducts the world premiere production of his monumental third opera, The Satin Slipper (Le soulier de satin). Based on a drama by Paul Claudel, Dalbavie's opera pits the grand passion between a Spanish conquistador and his married love interest against their Catholic faith. Starring Luca Pisaroni and Eve-Maud Hubeaux in Stanislas Nordey's premier production, which runs for a full six and a half hours, The Satin Slipper represents a major new development for 21st-century opera. View here and on demand.
** 2 pm ET: Medici.tv presents Les Coups de Cœur à Chantilly II. Joining piano legend Martha Argerich—who has just celebrated her 80th birthday—is a cast including her daughter, violist Lyda Chen, pianists Lily Maisky and Iddo Bar-Shaï, violinists Tedi Papavrami and Akiko Suwanai and cellist Mischa Maisky (Lily Maisky's father). On the program are works by Brahms, Janácek, and Mendelssohn, whose Trio in D Minor gets a rendering by virtuosos Papavrami, Maisky, and Argerich. View here.
2:15 pm ET: Gürzenich-Orchester Köln presents Frank Peter Zimmermann & David Afkham. David Afkham conductor. The Gürzenich-Orchester Köln and violinist Frank Peter Zimmermann in Martinu's Suite concertante in D (second version) for Violin and Orchestra, Bartók's Rhapsody No. 1 for Violin and Orchestra, and Brahms's Symphony No. 3 Op. 68. View here.
4 pm ET: North/South Consonance presents Hommages. Violinist Francisco Salazar and Pianist Max Lifchitz welcome summer in a recital highlighting works that reimagine music from the past. The program will introduce compositions inspired by the music of Bach, Beethoven, Crumb, Debussy, Elgar, Messiaen, and Schumann. Included will be recent works from Ofer Ben-Amots, John Bilotta, Allan Crossman, Max Lifchitz, David Osbon, and William Toutant. View here and on demand.
** 7:30 pm ET: Met Opera Streams presents Verdi's Simon Boccanegra. Starring Kiri Te Kanawa, Plácido Domingo, Vladimir Chernov, and Robert Lloyd, conducted by James Levine. Production by Giancarlo Del Monaco. From January 26, 1995. View here and for 24 hours.
7:30 pm ET: Chamber Music Society of Lincoln Center presents The Art of Interpretation: Prokofiev Violin Sonatas. Violinist Paul Huang and pianist Michael Brown combine discussion and performance elements to delve into Prokofiev's Violin Sonata No. 1 in F minor and Violin Sonata No. 2 in D, Op. 94a. View here and on demand for one week.
** 10 pm ET: Philharmonic Society presents Augustin Hadelich & Orion Weiss. Musical America's 2018 Instrumentalist of the Year, violinist Augustin Hadelich is joined by pianist Orion Weiss, a protégé of Emanuel Ax, to play Debussy's Violin Sonata in G minor, L. 140, Albéniz's "El puerto" from Iberia for solo piano, Térrega (arr. Ricci) "Recuerdos de la Alhambra" for solo violin, Sarasate's Spanish Dances, Op. 22, No. 1, "Romanza Andaluza", John Adams's Road Movies, and Beethoven's Violin Sonata No. 9 in A, Op. 47, Kreutzer. Tickets $20. View here. LIVE
Artists and Organizations Offering Free Content
The following are all accessible during the coronavirus pandemic:
Academy of Ancient Music
The most listened-to period instrument ensemble, directed by Richard Egarr, has made a number of streams available on its website. Guest artists include Louise Alder, soprano, Nicola Benedetti, violin, Mary Bevan, soprano, David Blackadder, trumpet, Iestyn Davies, countertenor, Tim Mead, countertenor, Christopher Purvis, bass, and Tenebrae, directed by Nigel Short. Explore here.
Alternative Classical
Humans of Classical Music is a video series in which musicians, actors, comedians, and podcasters from around the world recommend their favorite piece of classical music in one minute. A new video will go live every Thursday during 2021, starting on February 4, accompanied with a link on Spotify. Each video is free of musical jargon and is suitable for anyone interested in exploring the world of classical music. The list includes countertenor Anthony Roth Costanzo, three-time Edinburgh Comedy Award nominee Kieran Hodgson, Principal Conductor of Glyndebourne on Tour Ben Glassberg-Frost, Chief Executive of Manchester Collective Adam Szabo, and composers Anna Clyne, Gabriel Prokofiev, and Missy Mazzoli. Explore here.
American Opera Project
First Glimpse is a video album of 20 songs created during the first year of AOP's 2019-21 fellowship program, Composers & the Voice. Originally intended as a live concert, the videos will be released every Friday beginning October 23 and for the following six weeks. The composers are Alaina Ferris, Matt Frey, Michael Lanci, Mary Prescott, Jessica Rudman and Tony Solitro, with librettists Amanda Hollander and Jonathan Douglass Turner. Videos will be free for one week following their release, after which they will be available to rent or purchase, individually or as a full set through AOP's Website. Explore here.
American Symphony Orchestra
American Symphony Orchestra releases weekly recordings from its archives with content alternating between live video recordings of SummerScape operas and audio recordings from previous ASO concerts. Ethel Smyth's The Wreckers, Richard Strauss's Die Liebe aus Danae, and Korngold's Das Wunder der Heliane, all conducted by Leon Botstein, are all highly recommended and available now.
Apollo's Fire: Music for the Soul
The Cleveland-based baroque orchestra founded by Artistic Director Jeannette Sorrell is offering a series of video streams entitled "Music for the Soul." New episodes are posted here.
Baltimore Symphony Orchestra
BSO Sessions continues to bring the stories of BSO musicians, conductors, and collaborators to life through a documentary-style narrative. Real stories are paired with powerful music, including the elevation of unheard voices in classical music. Episodes premiere weekly on Wednesdays at 8 pm ET and are available through June 2021. Explore here.
Bard SummerScape & Fisher Center
Archival works highlight Bard's wealth and breadth of programming, including performances from its SummerScape Opera and BMF archives. Recent include Bard SummerScape's 2011 production of Strauss's rarely performed Die Liebe der Danae and the Daniel Fish directed staging of Michael Gordon's Acquanetta. More details here.
Bergen Philharmonic
Bergen's outstanding orchestra enjoys national status in Norway with a history dating back to 1765. Its free streaming service was established as part of 250-year anniversary in 2015 and offers a fine selection of works from its concert series in Grieghallen, Bergen. Conductors include Edward Gardner, James Gaffigan, Thierry Fischer, David Zinman, Neeme Järvi, Jukka Pekka Saraste, Nathalie Stutzmann, and Christian Zacharias with soloists including Leif Ove Andsnes, Lise Davidsen, Truls Mørk, Mari Eriksmoen, and Freddy Kempf. Well worth exploring here.
Chatham Baroque
Chatham Baroque is releasing high-quality monthly videos featuring leading baroque performers including gambist Jaap ter Linden, lutenists Nigel North and Stephen Stubbs, and countertenor Reginald Mobley. Once posted, videos are available on demand through June 30, 2021. Each program includes artist interviews and are available for as little as $18 per program. Explore here.
Cliburn Kids
Cliburn Kids is a growing collection of entertaining 7- to 10-minute videos designed to introduce children to the fun of classical music. How does music paint pictures, tell stories, express feelings? Host Buddy Bray and guest artists use individual pieces to explore topics that delve into the way music is organized and structured, counting and rhythm, expressive elements, and sometimes just lighthearted enjoyment. Programs are geared towards elementary-aged children, and activities are provided for each episode that are perfect for in-classroom or at-home studies. New episodes and lesson plans are released every Tuesday. Explore here.
Detroit Symphony Orchestra
The Detroit Symphony Orchestra has made its webcast archive available for free. The collection features 200+ works going back three years, and highlights include Leonard Slatkin conducting John Luther Adams's climate change-inspired Become Ocean from 2019, several world premieres, and a host of bite-sized encores. Explore here.
Deutsche Grammophon Yellow Lounge
The German classical music giant is streaming Yellow Lounge broadcasts from its archives. Recent additions include clarinetist Andreas Ottensamer, pianists Alice Sara Ott and Chihiro Yamanaka, and cellist Mischa Maisky. Performances are broadcast in rotation, one video at a time, adding a new performance every few days. DG communicates the start of each new performance by newsletter at the start of each week. To keep updated sign up here.
English Symphony Orchestra
The English Symphony Orchestra's ESO Digital is an expanding digital archive of music, performed by English Symphony Orchestra and its partners, that you are unlikely to hear anywhere else. Access is free with a monthly donation; however Musical America readers can get a free trial of one week when setting up a new donation by using the coupon code MusicalAmerica2021. Register here.
Finnish National Opera
Finnish National Opera presents Stage24, a series of streamed archived performances on its website, which are then available for the next six months. Recent content includes a staged version of Sibelius's Kullervo, Stravinsky's The Rake's Progress, Caspar Holten's staging of Wagner's Der Fliegende Holländer with Camilla Nylund, and Christoff Loy's Tosca. An excellent company and some interesting and original work worth investigating. Explore here.
Gina Bachauer Piano Competitions
Postponed from 2020, the Solo Rounds will now be conducted through video recordings, presented online. Twenty-three Junior Competitors ages 11-14 and twenty-one Young Artists Competitors ages 15-18 will continue their quest for medals and their share of $62,000 in cash prizes. Hailing from 14 countries, these young international pianists will each vie for the title of the next Gina Bachauer Gold Medalist. Chosen from an original pool of 220 applicants, 113 pianists performed in the Preliminary Rounds, with each competitor presenting a 30-minute program in one of five international cities: Hamburg, Moscow, Shanghai, New York City, and Salt Lake City. The Gina Bachauer Junior International Piano Competition will take place June 13-19 and the Gina Bachauer Young Artists International Piano Competition will take place June 20-26. Explore here.
Handel and Haydn Society
Boston's Handel and Haydn Society has created the H+H Listening Room where you can hear and watch H+H performances including Mozart's Requiem, Handel's Messiah, and Purcell's Dido and Aeneas filmed at New York's Met Museum. There are also more than a dozen videos of musicians performing from their homes, a special video of principal flutist Emi Ferguson teaching people how to make their own baroque flute, and a new podcast called "Tuning In". In the first episode Principal Cellist Guy Fishman interviews Artistic Director Harry Christophers about Bach's St. Matthew Passion. Explore here.
Kennedy Center: Arts Across America: Spring
Arts across America continues this Spring with a focus on cultural leadership and art as a catalyst for public healing, decolonization, and genuine global change. With artistic contributions from the Black Trans theater community, programs about Sacrifice Zones and the environment, the fight for women's rights in the Latinx community, and discussions of the prisons and detention center system, and about the importance of Indigenous food and health. Hosted by sage artistic minds, these performances and conversations strive to bring audiences together to heal our country, communities, and selves. Explore here and other Kennedy Center regular online releases via their digital stage here.
La Scala/RAI
Italy's RAI presents five productions from La Scala Milan including the world premiere of Kurtág's Fin de Partie, Daniel Barenboim conducting Götterdämmerung, Lisette Oropesa in Verdi's I Masnadieri, Montedervi's Orfeo conducted by Rinaldo Alessandrini, and Les Vêpres Siciliennes conducted by Daniele Gatti. A wide range of concerts are also available. Explore and register here.
Les Arts Florissants
Les Arts Florissants's annual Festival in Thiré, France included a series of 10- to 15-minute "Meditation" concerts recorded earlier this summer. Now available to enjoy online, the Meditations include performances by students of Juilliard's Historical Performance program in the spirit of their annual participation in the Festival. View here.
Lincoln Center Lincoln Center Passport to the Arts
A variety of virtual classes, performances, and bonus content designed for children, teens and adults with disabilities and their families. Offerings include programs with Chamber Music Society of Lincoln Center, Jazz at Lincoln Center, the Metropolitan Opera Guild, New York City Ballet, the New York Philharmonic, and The New York Public Library for the Performing Arts. Families can attend dance, music or drama classes, watch exclusive performances, check out behind-the-scenes content, and even meet performers—all from their homes. Families will receive pre-visit materials, including social narratives, photos, and links before each program. All programs take place via Zoom. Register here.
Los Angeles Chamber Orchestra
LACO AT HOME offers streaming and on demand performances, including a full showing of the orchestra's critically acclaimed West Coast premiere of Dark with Excessive Bright for double bass and strings by LACO Artist-in-Residence Missy Mazzoli. View streaming here and on demand here.
Los Angeles Master Chorale
Videos recorded as part of the "Offstage with the Los Angeles Master Chorale" series from April 24 to June 19, 2020 included interviews conducted by Artistic Director Grant Gershon and Associate Conductor Jenny Wong with notable performers—including special guests Reena Esmail, Morten Lauridsen, Anna Schubert, Peter Sellars, Derrick Spiva—as well as Master Chorale singers. Available on demand here.
Mark Morris Dance Group 40th Anniversary Digital Season
MMDG continues to celebrate its 40th Anniversary with a new archival collection featuring three excerpts from Mark Morris dances?I Don't Want to Love, Rhymes With Silver, and V, and one full-length work, Rock of Ages, selected by veteran MMDG company members Joe Bowie and Lauren Grant. Viewers are also able to watch the full performances of the excerpted works on demand. Each work is preceded by video introductions by Joe Bowie and Lauren Grant. Explore here.
Metropolitan Opera Live In Schools
The Metropolitan Opera's HD Live in Schools program has launched a new series for the 2020–21 school year, creating cross-disciplinary educational opportunities across the country. For the 2020–21 school year, students and teachers will receive free subscriptions to the Met Opera on Demand service, with a catalogue of more than 700 Live in HD presentations, classic telecasts, and radio broadcasts. Ten operas have been selected for the HD Live in Schools program, and will be presented in five educational units, with two thematically paired operas per unit. The series opens with Beethoven's Fidelio and Donizetti's La Fille du Régiment (September 28–October 16), both of which explore the intersection of music and politics. The Met will continue to offer teachers HD Live in Schools Educator Guides and access to Google Classroom materials that can be adapted for virtual learning lesson plans. In addition, the Met's National Educators Conference will be hosted on a virtual platform this year and take place on five Saturdays throughout the 2020–21 school year. Two conferences, scheduled for October 10, 2020, and October 17, 2020, will also feature live conversations with Met artists. More information here.
Minnesota Orchestra
Minnesota Orchestra at Home shares video, audio, and educational materials through the categories of Watch, Listen and Learn, including videos from the orchestra's archives and newly created "mini-concerts" directly from the homes of Orchestra musicians. Explore and view here.
National Sawdust Digital Discovery Festival, Volume One
With more than 65 events, featuring over 100 artists premiering in a four-month span, National Sawdust Digital Discovery Festival: Volume One was a bright spot in NYC's post-COVID live music world. Featuring post-COVID performances from Robert Wilson, Julian Lage, Tyondai Braxton, Emel Mathlouthi, Matthew Whitaker, Dan Tepfer, Ashley Bathgate, Emily Wells, Brooklyn Rider, Joel Ross, Conrad Tao, Andrew Yee, and Lucy Dhegrae, and recently recorded Masterclasses with Tania León, Ted Hearne, Vijay Iyer, Jamie Barton, Lawrence Brownlee, Trimpin, and Lara St. John. Archival performances include David Byrne, Lara Downes and Rhiannon Giddens, and Ryuichi Sakamoto. Explore here.
Next Festival of Emerging Artists
The 2021 Virtual Festival will take place June 8 – July 1, 2021. 25 festival fellows—young musicians, composers, and choreographers, ages 20-30—will attend the full festival of masterclasses, workshops, and virtual collaborations and select events will be free for the general public to attend. May 25 is the deadline for fellow applications, which are available at www.next-fest.org. Festival events will be held on Tuesdays, Wednesdays, and Thursdays and the schedule will be organized into the following themes: Business & Entrepreneurship (June 8-10), Social Justice & Activism (June 15-17), Artistry & Musicality (June 22-24), and Multidisciplinary Collaboration (June 29-July 1). Guest artists include cellist Seth Parker Woods (University of Chicago); composer Gabriela Lena Frank (Gabriela Lena Frank Creative Arts Academy); composer/violist Jessica Meyer; Aizuri Quartet; double bassist Chi-chi Nwanoku (Chineke!); violinist David Radzynski (Concertmaster, Israel Philharmonic); hornist/composer Jeff Scott (Imani Winds, Oberlin Conservatory); composer Derek Bermel (American Composers Orchestra); conductor/composer Peter Askim (Next Festival's Artistic Director); and more. Explore here.
New World Symphony
The New World Symphony presents a web-based series called NWS Archive+. Michael Tilson Thomas moderates discussions with NWS Fellows, alumni, guest artists, and visiting faculty about archived recordings. Performances will be available here. NWS Fellows also play live, informal chamber music concerts from their homes in Miami Beach and broadcast via Facebook Live. In addition, the NWS online archive contains master classes, tutorials and town halls, which can be found here. Finally, for the past 10 years, the Fellows have performed one-hour concerts for local school children. These concerts and preparatory material will be available free to students and parents. NWS Educational concerts can be found here.
New York Opera Fest
The New York Opera Fest celebrates its sixth season with both virtual and in-person performances by 20+ local, New York City-based opera companies. Presented by the New York Opera Alliance, with support from OPERA America, this annual festival runs for two months May-June 2021 starting with a special kick-off event April 29th. For a complete list of events, explore here.
Opera Australia
OA | TV: Opera Australia on Demand is the Sydney-based company's new digital space. Alongside the world's largest collection of Dame Joan Sutherland on video, OA will offer exclusive content from the OA back catalogue, productions from Handa Opera on Sydney Harbour, and a new series of chat show-style interviews conducted by AD Lyddon Terracini. The first posted full show is Sutherland in The Merry Widow, and the fileted aria's in the section labelled "The Best of Dame Joan Sutherland" are even better. View here.
Opéra National de Paris
The Palais Garnier and Bastille Opera have made their digital stage, "The 3e Scène," free. The platform is a pure place of artistic adventure and exploration, giving free rein to photographers, filmmakers, writers, illustrators, visual artists, composers, and choreographers to create original works. Visit here. Some of Opéra National de Paris's productions are accessible on the company's Facebook Page. In addition, Octave, the Paris Opera's online magazine, is posting articles, videos, and interviews here.
Opera North
One of Britain's most respected smaller opera companies, Opera North has put its acclaimed semi-staged concerts of Wagner's epic Ring Cycle online. "Beg, borrow, or be like Wotan and steal a ticket for this show," said the UK's Times of Das Rheingold. "You'd be lucky to hear as good at Bayreuth," said The Telegraph of Die Walküre. Richard Farnes proves a seriously impressive Wagner conductor. Watch here.
OperaVision
OperaVision offers livestreams of operas available for free and online for up to six months. Previous offerings include Barrie Kosky's visually spectacular Moses und Aron, David McVicar's superb Die Entführung aus dem Serail from Glyndebourne, and Deborah Warner's thoughtful Death in Venice for English National Opera. View upcoming and past content here.
Rotterdam Philharmonic Orchestra: Beethoven at Home
RPO brought Beethoven to living rooms in December playing all nine symphonies. The musicians performed the first eight symphonies in small chamber ensembles varying from a string sextet to a 15-strong brass ensemble. The Grand Finale took place on New Year's Eve: Beethoven's Ninth, played by the full orchestra with chorus and soloists. View here.
Orli Shaham Bach Yard Playdates
Pianist Orli Shaham brings her acclaimed interactive concert series for kids to the internet. Bach Yard Playdates introduces musical concepts, instruments, and the experience of concert-going to a global audience of children and their families. A number of 10-minute episodes are already available for on-demand streaming. Programs and performances range from Bach's Two-Part Invention to Steve Reich's Clapping Music. Explore here.
Trinity Wall Street
New York's Trinity Church Wall Street introduces daily weekday "Comfort at One" (1 pm ET) streaming performances on Facebook with full videos posted here. Tune in for encore performances of favorite Trinity concerts, professionally filmed in HD, along with current at-home performances from Trinity's extended artistic family.
Voices of Ascension
New York choir Voices of Ascension, which celebrates its 30th anniversary next season, is posting a daily offering of choral beauty on its website. Music is chosen by staff, members of the chorus and orchestra, and listeners. View here.
Warsaw Philharmonic
The Warsaw Philharmonic has made a selection of video recordings available on its YouTube channel. Recent offerings include Saint-Saëns's Organ Symphony and Arvo Pärt's Swansong conducted by Artistic Director Andrzej Boreyko, as well as rarities by Polish composers like Grazyna Bacewicz. It's an excellent orchestra very much in the Eastern European tradition and concerts have been master edited for posting online.
Paid Digital Arts Services
Berlin Philharmonic Digital Concert Hall
The BPO Digital Concert Hall contains over 600 orchestra concerts covering more than ten years, including 15 concerts with the orchestra's new Chief Conductor Kirill Petrenko, interviews, backstage footage. Subscriptions or single tickets available.
Medici TV
Thousands of classical music videos are available by subscription, as well as hundreds of events that are broadcast live for free each year, available for 90 days. Subscriptions cost $83.85 per year but single tickets are also available. www.medici.tv
Opera Philadelphia Channel
Opera Philadelphia has created its own channel through which to share its digital offering. Operatic films like David T. Little's Soldier Songs, world premiere digital commissions by Tyshawn Sorey, Courtney Bryan, Angélica Negrón, and Caroline Shaw, and recordings of stage productions like La Traviata and Breaking the Waves are available on-demand. Season subscriptions priced at $99 are offered along with pay-per-view rentals for individual performances. The channel is available on computers and mobile devices, as well as AppleTV, Android TV, Roku, and Amazon FireTV. Explore here.
Pictured: John Adams, Marin Alsop

WHO'S BLOGGING


RENT A PHOTO
Search Musical America's archive of photos from 1900-1992.