---
Inaugural Dean Named for UCLA Music School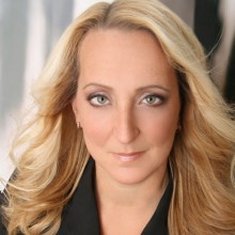 UCLA's Herb Alpert School of Music—launched in 2007 and established by UC Regents in 2016 as the 12th professional school at UCLA—has named its inaugural dean. She is Eileen Strempel, voice professor and senior VP for academic affairs at the University of Cincinnati College-Conservatory of Music. She will start in July and succeeds Judith Smith, former executive director and founding dean of the school.
Prior to the Cincinnati appointment, Strempel was for 16 years at Syracuse University, most recently as assistant VP for academic advancement. Before that she was associate dean of the graduate school (2008–10), director of strategic planning for the College of Arts and Sciences and School of Visual and Performing Arts (2007–08), assistant to the dean and university liaison for the performing arts for the College of Arts and Sciences and School of Visual and Performing Arts (2001–07), and director of the opera program (2000–01).
She was also an American Council on Education fellow-in-residence at Colgate University from 2011 to 2012, and was a Kauffman Foundation eProfessor while at Syracuse. With Stephen Handel, she co-edited the two-volume set Transfer and Transformation: Fostering Transfer Student Success. They are currently at work on their third book about the subject. She received her bachelor of music from the University of Rochester's Eastman School of Music and her doctorate from Indiana University.
Her UCLA appointment was announced by Executive Vice Chancellor Scott Waugh and Chancellor Gene Block.
Named for its primary donor, Herb Alpert, who, with Jerry Moss, founded A&M Records, the school of music prides itself as the only one in the UC system. Last week it announced a gift of $1 million from Moss to establish an endowment for its 15-year-old UCLA Moss Scholars program, which provides full tuition for some 30 diverse undergraduate and graduate students in the arts. Moss's latest largesse, which triggered a gift of $500,000 from the UCLA Chancellor's Centennial Scholars Match, ensures the Moss Scholars program's continuation in perpetuity.
---

WHO'S BLOGGING

Interviews with musicians who have successfully created their own opportunities.
PROFESSIONAL
GROWTH
FIND:
»MORE

NETWORK
FIND:
Updates to artist manager rosters
»MORE
RENT A PHOTO
Search Musical America's archive of photos from 1900-1992.