PROFESSIONAL GROWTH
Click on the tabs below to advance your career by searching Contests & Awards, Schools, Festivals, Camps, Service Organizations, and our list of Services and Products, Scholarships and Grants and Events and Conferences.
And be sure to browse the excellent career advice offered by legendary Artist Manager Edna Landau in her Ask Edna blog and the entertainment law experts in their Law and Disorder blog.

Spotlight:
Contests & Awards

The 66th Kosciuszko Foundation Chopin Piano Competition
15 E 65th Street
New York, NY 10065
UNITED STATES
(212) 734-2130
---
fest2|Master classes/Workshops
arts|US/Canada Arts Administration Degree Programs
schl|Music Schools & Departments
camp|Summer Music Camps & Special Programs
I am looking for
Master classes/Workshops
US/Canada Arts Administration Degree Programs
Music Schools & Departments
Summer Music Camps & Special Programs
---
Spotlight:
Master classes/Workshops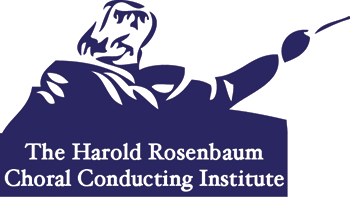 ChoralFest USA
Symphony Space, Broadaway and 95th St.
New York, NY 10025
(212) 864-5400
Spotlight:
Master classes/Workshops
Sitka Summer Music Festival
PO Box 3333
Sitka, AK 99835
(907) 747-6774
---
Spotlight:
Music Schools & Departments

Boston Conservatory at Berklee
8 Fenway
Boston, MA 02215
(617) 912-9153
---
busi|US/Canada Services & Products (Commercial)
orgs|Services & Professional Music Orgs (non-profit)
I am looking for
US/Canada Services & Products (Commercial)
Services & Professional Music Orgs (non-profit)

---
Spotlight:
Musical Instruments, Accessories, Cases & Repairs

Yamaha Corp. of America
6600 Orangethorpe Ave.
Buena Park, CA 90620

---
opt1,Scholarships and Grants
opt2,Performing Arts Industry Events and Conferences
opt3,AskEdna: Career Advice blog
I am looking for
Scholarships and Grants
Performing Arts Industry Events and Conferences
AskEdna: Career Advice blog

---
Scholarships and Grants
Performing Arts Industry Events and Conferences
May 1-5, 2019
Cancun, Mexico
Suzuki Association of the Americas Conference
May 13-17, 2019
Louisville, KY
International Congress on Acoustics
May 25 - June 1, 2019
Iowa City, IA
International Tuba-Euphonium Conference
June 3-5, 2019
Nashville, TN
League of American Orchestras Annual Conference
June 5-7, 2019
Miami, FL
Theatre Communications Group National Conference
June 5-7, 2019
Vancouver, BC
Canadian University Music Society Conference
June 12-14, 2019
Ottowa, ON
Orchestras Canada National Meeting
June 12-14, 2019
Cleveland, OH
Dance/USA Annual Conference
June 12-15, 2019
San Francisco, CA
Opera America
June 14-16, 2019
Minneapolis, MN
Americans for the Arts Annual Convention
June 16-19, 2019
Madrid, Spain
InterNoise Conference 2019
June 16-23, 2019
New York, NY
International Computer Music Conference
June 17-22, 2019
Miami, FL
Guitar Foundation of America Convention
June 26-29, 2019
Philadelphia, PA
Chorus America Conference
July 1-6, 2019
Philadelphia, PA
Musica Sacra Conference
July 10-13, 2019
Tucson, AZ
League of Historic American Theaters Annual Conference
July 14-17, 2019
Philadelphia, PA
Piano Technicians Guild Convention
July 14-18, 2019
Dallas, TX
The Hymn Society Annual Conference
July 14-18, 2019
Tampa, FL
International Double Reed Society Annual Conference
July 19-22, 2019
Winston-Salem, NC
American Harp Society Conference
July 21-24, 2019
Chicago, IL
International Association of Venue Managers Conference
July 24-28, 2019
Knoxville, TN
ClarinetFest Conference 2019
August 1-4, 2019
Salt Lake City, UT
National Flute Association Conference
August 8-10, 2019
Monterey, CA
Association of California Symphony Orchestras Conference
August 26-29, 2019
Los Angeles, CA
Western Arts Alliance Conference
September 4-7, 2019
Minneapolis, MN
Arts Midwest Conference
September 13-15, 2019
Atlanta, GA
National Council of Acoustical Consultants Conference
September 23-26, 2019
Orlando, FL
Performing Arts Exchange
September 24-27, 2019
Dallas, TX
Radio Show
October 14-17, 2019
Boise, ID
Arts Northwest Annual Conference
October 16-19, 2019
Boise, ID
Audio Engineering Society Convention
October 24-26, 2019
Louisville, KY
College Music Society National Conference
October 30 - November 2, 2019
Austin, TX
Conference for Community Arts Education
October 31 - November 3, 2019
Boston, MA
American Musicological Society Annual Conference
November 7-10, 2019
Columbus, OH
Society for Music Theory Annual Meeting
November 7-10, 2019
Bloomington, IN
Society for Ethnomusicology Conference
November 14-16, 2019
Ottowa, ON
Canadian Arts Presenting Association
November 21-24, 2019
Minneapolis, MN
American Music Therapy Association Conference
November 22-26, 2019
Chicago, IL
National Association of Schools of Music Annual Meeting
January 8-11, 2020
Cleveland, OH
National Opera Association Annual Convention
January 10-14, 2020
New York, NY
Arts Presenters Conference
January 16-19, 2020
Anaheim, CA
National Association of Music Merchants Show
January 16-19, 2020
New York, NY
Chamber Music America
January 21-23, 2020
New York, NY
International Ticketing Association Annual Conference
February 5-7, 2020
Montreal, QC
Conductors Guild Annual Conference
February 22-26, 2020
Denver, CO
National Association for Campus Activities National Convention
February 26 - March 1, 2020
Norfolk, VA
Music Library Association Annual Meeting
March 4-7, 2020
Orlando, FL
American String Teachers Association National Conference
March 4-8, 2020
Biloxi, MS
American Bandmasters Association Annual Convention
March 17-20, 2020
Dallas, TX
American Choral Directors Association National Conference
March 21-25, 2020
Chicago, IL
MTNA National Conference
April 1-4, 2020
Houston< TX
US Institute for Theatre Technology Annual Conference
April 18-22, 2020
Las Vegas, NV
National Association of Broadcasters Show
July 5-9, 2020
Atlanta, GA
American Guild of Organists
June 26-30, 2020
Knoxville, TN
National Association of Teachers of Singing Conference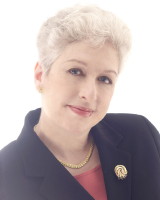 Edna Landau—doyenne of the music business, long-time managing director of IMG Artists and director of career development at the Colburn Conservatory of Music in Los Angeles—writes
Ask Edna
exclusively for MusicalAmerica.com to provide invaluable advice to music students and young professional artists.
Read more about Edna's impact on the performing arts
.
Send your questions to Edna Landau at AskEdna@MusicalAmerica.com and she'll answer through Ask Edna. Click the links below to read Edna's recent columns on the critical aspects of launching and managing and professional music career.
Communicating with Your Audience
During Edna's 23 years as managing director of IMG Artists, she personally looked after the career of violinist, Itzhak Perlman and launched the careers of musicians such as pianists Evgeny Kissin and Lang Lang, violinist Hilary Hahn, and conductors Franz Welser-Mõst and Alan Gilbert.
Edna believes young musicians can grow their own careers, with "hard work, blind faith, passion for the cause, incessant networking and a vision that refuse[s] to be tarnished by naysayers."

---
All material found in the Press Releases section is provided by parties entirely independent of Musical America and is not responsible for content.
Robert Martin: The Wind Quintets - March 13 @ 8 PM in NYC
A special concert featuring four works for wind quintet by Robert Martin will take place Tuesday evening March 13, 2018.
The event sponsoired by North/South Consonance, Inc. will take place at the intimate and acoustically superior auditorium of Christ & St Stephen's Church (120 West 69th Street) on Manhattan's Upper West Side. The free-admission event will start at 8 PM and end around 9:30 PM. The auditorium is ADA accessible. No tickets or reservations needed.
Martin's music is both energizing and thought-provoking. Somewhat oblivious of recent stylistic trends, it sounds distinctively personal and modern. A retrospective, the concert will feature works written between 1980 and 2011.
Mike Strizic, in myentertainmentworld, writes that "Martin shows an undeniable respect for tradition and a clear concision when it comes to compositional force. [He] appears to firmly grasp the summative nature of his work…for that I applaud him." Ivan Koval writes in the Kiev Music Gazette, "Martin is an undiscovered treasure. He may be the only American composer who understands the musical aesthetics of Eastern Europe. Often his solid musical forms, with their feeling of inevitability, sound as if a modern Haydn or Mozart constructed them."
After completing his studies at the Peabody Conservatory of Music, Martin worked at various jobs, including as an apprentice in pipe organ restoration. In 1976, the American Academy of Arts and Letters awarded him the Charles Ives Scholarship for outstanding music composition, allowing him to continue post-graduate studies in New York. In 1979, he received a Fulbright Scholarship to study composition in Vienna.
Returning to New York in 1980, he turned his attention to Wall Street, rising to the position of Senior Vice President in investment banking at a leading firm, and serving as financial advisor to the City of New York. As the 1999 recipient of the Japan-U.S. Creative Artist Fellowship in music composition, he spent six months traveling throughout Japan. His music is published by the Theodore Presser Company and is available on the Furious Artisans, CRI/New World and North/South Recordings labels.
Flutist Lisa Hansen, oboist Cat Cantrell, clarinetist Sammy Lesnick, hornist Lisa Pike and bassoonist Gil Dejean will be the performers in charge of saluting Martin who is celebrating his 65th birthday this season.
The North/South Chamber Orchestra under the direction of Max Lifchitz recently released a recording featuring six of Martin's pieces inspired by the paintings of the Armenian-American expressionist master Maxim Gorky.
The recording is available @
Since its inception in 1980, the North/South Consonance, Inc. has brought to the attention of the New York City public over 1,000 works by composers hailing from the Americas and elsewhere representing a wide spectrum of aesthetic views. In addition to presenting a yearly concert series in New York City the North/South Chamber Orchestra maintains an active recording schedule. Its activities are made possible in part, with public funds from the New York State Council on the Arts and the New York City Department of Cultural Affairs; the Music Performance Trust Fund; and the generosity of numerous individual donors.
For the complete North/South Spring concert series schedule please visit
http://www.northsouthmusic.org/calendar.asp
To stream, download and/or purchase the more than 60 compact discs released by the
North/South Recordings label
please go to
NETWORK
FIND:
Updates to artist manager rosters
»MORE

RENT A PHOTO
Search Musical America's archive of photos from 1900-1992.