NETWORK
Musical America has developed the most advanced search in the international performing arts industry. Click on the tabs below to identify the managers, artists, presenters, businesspeople, organizations and media who make up the worldwide performing arts community.

---
Management companies that advertise in the print edition have a hyperlink to their Artist Roster.
(If you would like to advertise in the Directory and receive the benefit of having your roster appear in this database, please click here.)
artists,Artists & Ensembles
choral,Choral Groups
dance,Dance Companies
I am looking for
Artists & Ensembles
Choral Groups
Dance Companies

---
opera,Opera Companies
orch,Orchestras
inpres,International Concerts & Facilities Managers
usfaci,US/Canada Facilities
usperf,US/Canada Performing Arts Series
fest,Festivals
I am looking for
Opera Companies
Orchestras
International Concerts & Facilities Managers
US/Canada Facilities
US/Canada Performing Arts Series
Festivals
---
usradi,Classical Music Radio Stations (US/Canada)
inradi,Classical Music Radio Stations (Global)
usnews,Newspaper Music Critics (US/Canada)
usmags,Music Magazines (US/Canada)
inmags,Music Magazines (Global)
publ,Publishers of Music
reco,Record Companies
I am looking for
Publishers of Music
Record Companies

---
Spotlight:
Record Companies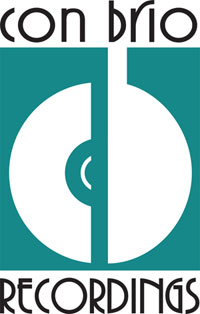 Con Brio Recordings
1961 Rose Ln.
Pleasant Hill, CA 94523
(925) 689-3444
---

---
All material found in the Press Releases section is provided by parties entirely independent of Musical America and is not responsible for content.
C4: The Choral Composer/Conductor Collective Presents "Devotion" on March 8 in Brooklyn and March 10 in Manhattan
C4: The Choral Composer/Conductor Collective will present Devotion, the second concert cycle of its 2017-18 Love, Devotion and Water New York season on Thursday, March 8 at 8 PM at Our Lady of Lebanon Maronite Catholic Cathedral, ?113 Remsen Street in Brooklyn Heights and ?Saturday, March 10 at 8 PM at Church of the Holy Apostles, 296 9th Avenue (at 28th Street) in Manhattan.
C4 continues its second decade with this program featuring the group's trademark eclecticism, this time sharing the stage with the Men's Ensemble of the Brooklyn Youth Chorus for an evening of contemplative music. C4 sings Wolfram Buchenberg's ethereal Vier geistliche Gesänge and Carlos Pérez Tabares' Simple Motets. The Brooklyn Youth Chorus Men's Ensemble performs several works, including Infinite Hour by Karen Siegel and I Remain by Jamie Klenetsky Fay, and C4 joins the Men's Ensemble for Martha Sullivan's Devotion. ?Also on the program are works by Hayes Biggs, Gilad Cohen, Peter Louis van Dijk and Joseph Prestamo.
Tickets for the March 8 and 10 concerts are $20 general admission, $25 day of performance, with 10 $4 "rush" admissions 30 minutes advance at the door, $5 tickets for ages 11 to 17 and free admission for children 10 and under. See both Devotion performances for the price of one with C4's $25 Concert Pass. Tickets and Concert Passes can be ordered at http://www.c4ensemble.org/march-2018-concerts.html. Concert program notes will also be available at that address.
For more concert information, call 516-586-3433 or email jamesarts@att.net.
All C4 concerts are ADA accessible. For MTA transportation information, visit http://tripplanner.mta.info/MyTrip/ui_web/customplanner/TripPlanner.aspx.
C4: The Choral Composer/Conductor Collective exists to enrich artists and audiences alike through passionate advocacy of new choral works: performing pieces written within the last 25 years; premiering and commissioning new choral work; and mentoring emerging singers, composers, and conductors of today's choral music. C4's adventurous programming ?lls an important niche in the cultural life of New York, and the ensemble has proven its commitment to presenting high-caliber music in a welcoming atmosphere.
C4 received the 2014 Chorus America/ASCAP Award for Adventurous Programming, the first time they received this honor. Their first two CD releases, Volume 1: Uncaged and Volume 2: Cornerstones, are on the 4Tay label. Visit them at http://www.c4ensemble.org/. For photos or more press information, visit http://www.c4ensemble.org/press-kit.html.
Follow their Facebook page at https://www.facebook.com/pages/C4-The-Choral-ComposerConductor-Collective/19242567121.
This program is made possible with public funds from the New York State Council on the Arts, with the support of Governor Andrew Cuomo and the New York State Legislature. Additional support comes from the New York City Department of Cultural Affairs and The Cary New Music Foundation, administered by New Music USA. C4 is a member of the New York Choral Consortium.
####

RENT A PHOTO
Search Musical America's archive of photos from 1900-1992.