NETWORK
Musical America has developed the most advanced search in the international performing arts industry. Click on the tabs below to identify the managers, artists, presenters, businesspeople, organizations and media who make up the worldwide performing arts community.

---
Management companies that advertise in the print edition have a hyperlink to their Artist Roster.
(If you would like to advertise in the Directory and receive the benefit of having your roster appear in this database, please click here.)
artists,Artists & Ensembles
choral,Choral Groups
dance,Dance Companies
I am looking for
Artists & Ensembles
Choral Groups
Dance Companies

---
opera,Opera Companies
orch,Orchestras
inpres,International Concerts & Facilities Managers
usfaci,US/Canada Facilities
usperf,US/Canada Performing Arts Series
fest,Festivals
I am looking for
Opera Companies
Orchestras
International Concerts & Facilities Managers
US/Canada Facilities
US/Canada Performing Arts Series
Festivals
---
usradi,Classical Music Radio Stations (US/Canada)
inradi,Classical Music Radio Stations (Global)
usnews,Newspaper Music Critics (US/Canada)
usmags,Music Magazines (US/Canada)
inmags,Music Magazines (Global)
publ,Publishers of Music
reco,Record Companies
I am looking for
Publishers of Music
Record Companies

---
Spotlight:
Record Companies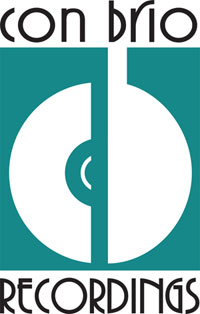 Con Brio Recordings
1961 Rose Ln.
Pleasant Hill, CA 94523
(925) 689-3444
---

---
All material found in the Press Releases section is provided by parties entirely independent of Musical America and is not responsible for content.
Michael Mushalla Appointed Executive Producer of Schirmer Theatrical
Michael Mushalla Appointed Executive Producer of Schirmer Theatrical
NEW YORK, NY January 2nd, 2018 - Schirmer Theatrical, LLC, part of The Music Sales Group, is pleased to announce that Michael Mushalla has joined the company as Executive Producer.

Michael Mushalla is recognized internationally as a veteran creative producer, artist manager, and agent. He served as Vice President and member of the Board of Directors for Columbia Artists, prior to forming his own company, Double M Arts & Events in 1998. He has been the exclusive agent for distinguished artists/arts organizations including the Mark Morris Dance Group, the Abbey Theatre - National Theatre of Ireland, the National Theatre of Scotland, as well as for a variety of musicians, artists and projects - from Al Pacino to The Royal Edinburgh Military Tattoo in Scotland. Mushalla is an active member of the International Society for the Performing Arts, North American Performing Arts Managers and Agents, and the Western Arts Alliance.

Mushalla will oversee the international development of Schirmer Theatrical as the company expands its roster of symphonic cinema and concert productions, in addition to the company's expanding role in theater.

"I am delighted to join the team at Schirmer Theatrical," said Mushalla. "Our mission is to work with presenting partners throughout the world as we develop Schirmer Theatrical's portfolio of high quality symphonic experiences and its extraordinary symphonic cinema projects. This is a time of dramatic change in the world of live performing arts and Schirmer Theatrical is poised to take a leading position in this evolving multimedia business of concerts, film, and stage presentations."

"Michael brings an extraordinary wealth of expertise and gravitas to the Music Sales Group, as we continue to develop projects on behalf of our artist composers, and expand our reach into symphonic cinema and symphonic concert productions. We are very pleased Michael is joining our international team," said Robert Thompson, President of Schirmer/AMP/Schirmer Theatrical (the Music Sales Group).

About Schirmer Theatrical
Schirmer Theatrical, LLC, part of the Music Sales Group, was founded in 2014 to develop concert and stage properties owned or administered by the Group. Since the company's founding, Schirmer Theatrical has quickly become a leader in symphonic cinema, producing such film with live orchestra projects as the Oscar-winning The Red Violin (John Corigliano), The Pink Panther (Henry Mancini) and Ghostbusters (Elmer Bernstein), along with producing high-end, fully-licensed symphonic experiences including Women Rock (a tribute to female songwriters of the 1960's-80's), Revolution(The Beatles at Abbey Road), and others. In 2016, the company formed a co-production agreement with Greenberg Artists and the Grammy-winning symphonic pops conductor & arranger, Jeff Tyzik. In addition, under the Music Sales Group, the company has expanded its theatrical catalog, including the recent acquisition of Vernon Duke's musicals, as well as signing theatrical composers such as Heather Christian.

About the Music Sales Group
The Music Sales Group is a leading global independent music publishing company, with offices in New York, Los Angeles, London, Paris, Berlin, Copenhagen, Sydney, Madrid, and Tokyo. It is unique for its network of celebrated international publishing houses that span pop (Music Sales Corporation, Embassy Music, Campbell Connelly & Co.) and classical (G. Schirmer, Chester Music, Novello, Alphonse Leduc, Edition Wilhelm Hansen). In addition to a distinguished composer roster that includes Samuel Barber, John Corigliano, André Previn, Ludovico Einaudi, Kaija Saariaho, and Missy Mazzoli, Music Sales controls a catalogue of over 250,000 musical copyrights including songs recorded by Frank Sinatra, Elvis Presley, The Rolling Stones, Earth Wind and Fire, Minnie Riperton, Eric Clapton and many more. Music Sales is also a leader in printed music, music retail, book publishing, and music education.

RENT A PHOTO
Search Musical America's archive of photos from 1900-1992.